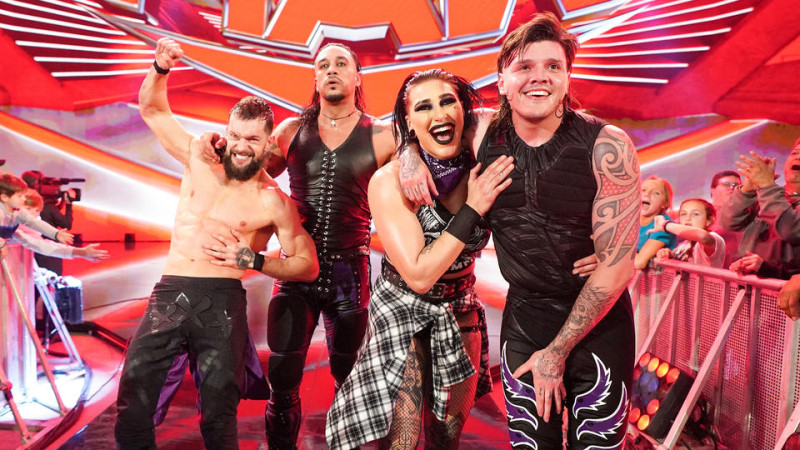 Edge Says Judgment Day Entirely Different And Better Than Original Idea – The "Rated R Superstar" Edge was a guest on After the Bell with Corey Graves recently and spoke about aligning with Damian Priest at WrestleMania 38 and the group's evolution since then. 
It really started at WrestleMania the night that Priest and I first joined together and that became the initial nucleus of what this thing was but then it turned into something entirely different and better, honestly.
Edge was kicked out of the faction he created in mid-June last year. Reports at the time suggested this may have been done because he was opposed to WWE wishing to add a "supernatural element" to the act. Edge says the original idea was just to give opportunities to wrestlers he felt deserved it. 
Where it's at now was the goal that I had in mind. I really thought the concept of The Judgment Day, the idea behind it was here's these really talented individuals who I truly felt weren't getting the opportunity that they deserved, and if they got that opportunity that they could fly with it, they could run with it.
Edge continued to say that his leading the group as a heel proved to be a greater challenge than anticipated, however.
Thankfully, they were given the reigns to take this in a different direction, an entirely different direction than it would have with Edge at the helm. Again, with Edge at the helm, it's swimming upstream because we are trying to get the audience to turn on a character but they know the backstory to this character, they know the real-life story behind this character, they know Adam's story. So it's like, we don't really want to hate this character because he fought back for something that he wanted to get back and he's also doing something that nobody has ever done before, he's wrestling with a triple fusion in his neck, no one has ever done that. It can be hard to hate that.
When Edge was first approached about forming Judgment Day, the group was described to him as a "New Brood" similar to his former faction with Christian and Gangrel.
Graves would describe the addition of Dominik Mysterio to the group as "the missing ingredient nobody realized they needed." Edge responded that "Dom has been able to grow into such a major part of making this thing work."
Let's face it, Finn Balor, Damian Priest, Rhea Ripley can all go, all animals in the ring, all have a great look, talented, can do it all. [I'm] not saying Dom can't but in a lot of people's eyes, they go 'Well, Dom's there because of Rey.' So, there's always that floating above him too.
But this turns it on its head and it's like, 'Well, actually Dom's going to be just fine on his own and you're going to hate it because of all the layers going into it. That's been, I think, one of the happiest surprises out of the whole thing is just to see where that has gone and what it adds to the show. It adds to the group but it also adds to the totality of the show and I'm strangely so proud that the Judgment Day has become such an important cog in the machine or Raw and SmackDown, for that matter.
Edge and Finn Balor are scheduled for a face-to-face segment on next week's Raw from the Amica Mutual Pavilion in Providence, Rhode Island.
Edge Says Judgment Day Entirely Different And Better Than Original Idea