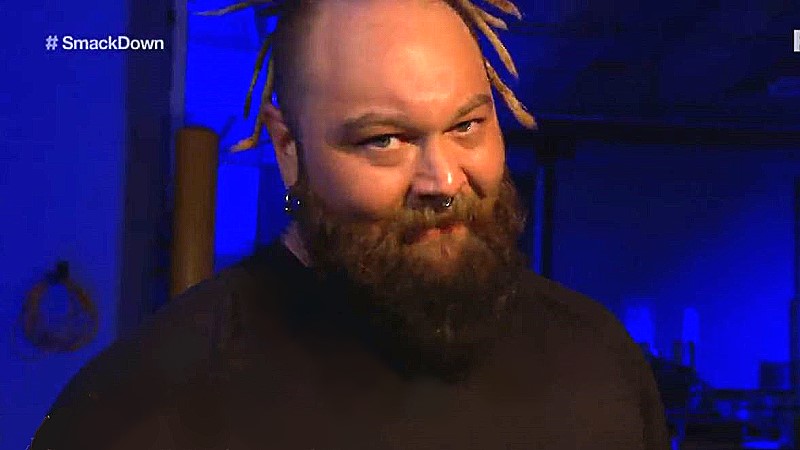 Bray Wyatt Is Reportedly Ill – There's been a lot of talk about Bray Wyatt's status in the last week or so because he hasn't appeared on the last couple of episodes of WWE Friday Night SmackDown.
WWE is no longer pushing Bray Wyatt vs. Bobby Lashley for WrestleMania and recent reports suggested that Wyatt has been dealing with a "physical issue."
During his appearance on TSN Radio's Sunday Night's Main Event, Dave Meltzer said that Wyatt is dealing with an illness and he does not know what his status is for WrestleMania. However, WWE did do a tease for Bray during SmackDown (scroll down to see the tease).
"He's ill," Meltzer said. "He was supposed to be at the show Friday and he was not so he's still ill. They did do a quick tease of him so he's not gone from the company. When I asked this week if he was going to be wrestling Bobby Lashley at WrestleMania, I did not get an answer and they did not promote that match on either show at all."
Meltzer added, "I was not given an answer so my gut is that it's up in the air. I was not told a no, I was not told a yes. I was just told that he is ill. I guess it's out of their hands right now. But he's still with the company. I know there's people who think that he quit the company but they did do a tease on Friday Night SmackDown show…"
Stay tuned to WrestlingAttitude and WA.Com On Twitter for more.
Bray Wyatt Is Reportedly Ill