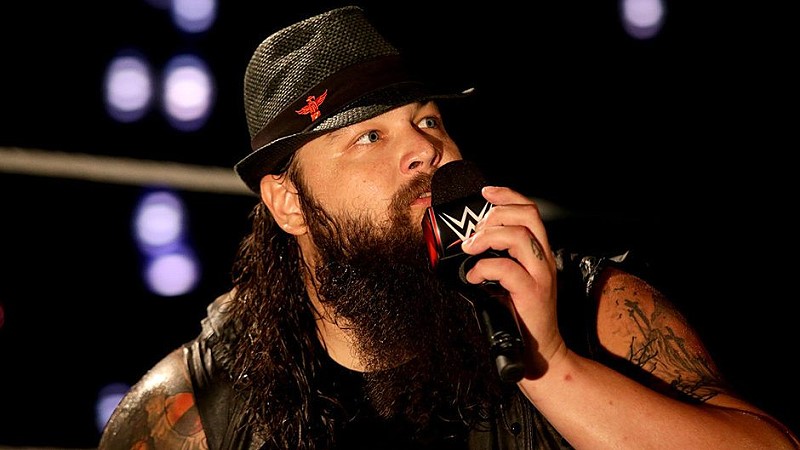 On tonight's WWE SmackDown, there was a Bray Wyatt reference that you probably missed! Find out what it was.
Bray Wyatt (and Uncle Howdy) may have not appeared on tonight's WWE SmackDown but it didn't mean there was no reference on the episode.
Behind LA Knight during a backstage segment, clearly visible over the shoulder of Kayla Braxton was a big Bray Wyatt logo.
Wyatt is reportedly dealing with a "physical issue" and there have been questions about his status for WrestleMania and Bobby Lashley hinted on Twitter that he may have to find a new opponent.
Whatever is going on with Wyatt, it looks like he will be back soon and he might resume his feud with Knight. In recent weeks, Knight has grumbled about his path to WrestleMania. Thus far, no match has been announced for him. A Knight vs. Wyatt rematch seems possible and it's also possible that it will be a three-way with Lashley in the mix.
Bray Wyatt Reference That You Probably Missed