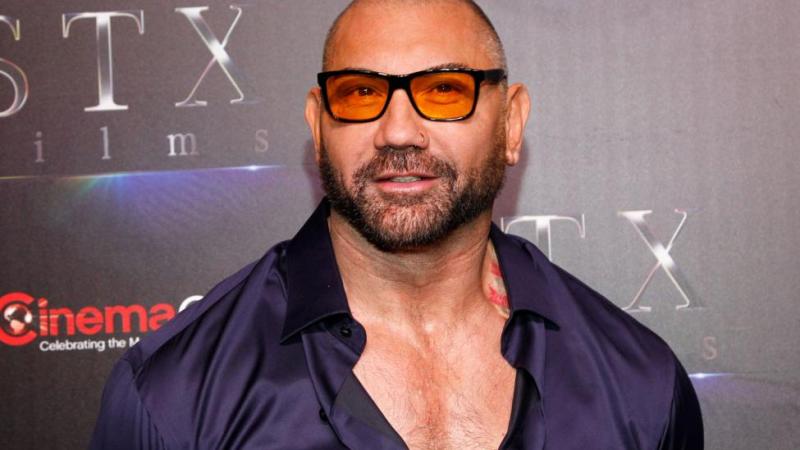 Update On Batista WWE Hall Of Fame Induction – Batista is hoping to be inducted into the WWE Hall of Fame this year.
WWE originally announced The Animal for the 2020 Hall of Fame Class, but the Induction Ceremony was postponed that year due to COVID-19. The 2020 and 2021 ceremonies were then held together in 2021, with no fans in attendance, but Batista was unable to make the ceremony.
He told fans in a March 2021 tweet, "To the @WWEUniverse Unfortunately due to previous obligations I am unable to be a part of the @WWE #HOF this year. By my request they have agreed to induct me at a future ceremony where I'll be able to properly thank the fans and people who made my career possible #DreamChaser"
In an update, Batista recently spoke with ComicBook.com and said he's hoping to be inducted this year in Los Angeles, but he can't say for sure.
"I hope so, but I can't say for sure. I can say that I'm trying. I am trying," he said.
The 2023 WWE Hall of Fame Induction Ceremony is scheduled for Friday, March 31 from the Crypto.com Arena in Los Angeles, right after the WrestleMania 39 go-home edition of SmackDown goes off the air in the same venue. WWE has not announced any inductees for 2023 as of this writing.
Batista has been retired since losing the No Holds Barred match to WWE Hall of Famer & Chief Content Officer Triple H at WrestleMania 35 in 2019.
Update On Batista WWE Hall Of Fame Induction