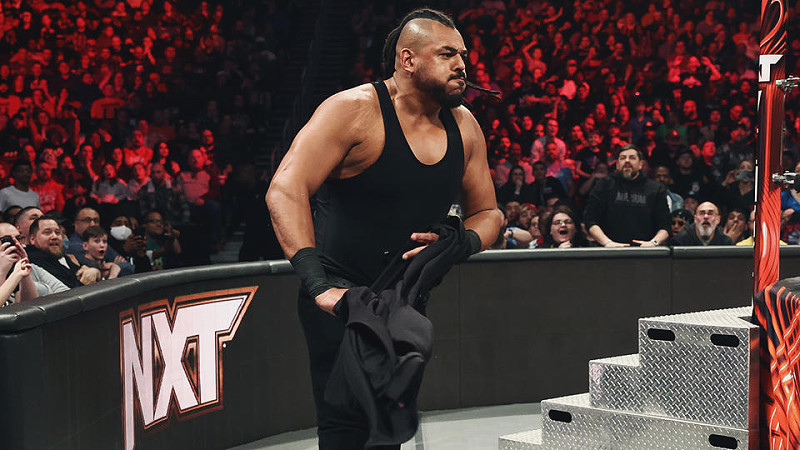 Dabba-Kato Drops Cryptic Reason For Attacking Apollo Crews – During NXT Vengeance Day, fans saw the return of Dabba-Kato, and he dropped all semblance of his previous Commander Azeez persona.
Carmelo Hayes beat Apollo Crews two falls to zero in a two out of three falls match at Vengeance Day. After the match, Dabba-Kato sent a big message by attacking Apollo Crews. It turns out that he had a reason for that attack, but he's not revealing much.
As Dabba-Kato spoke to Kelly Kincaid in a post-match interview, he provided a very cryptic reason for this surprising move.
"Apollo Crews knows what he did. That's why I dropped his ass!"
Apollo Crews and Dabba-Kato did have an alliance on the WWE main roster. That partnership helped Crews capture the WWE IC Title for a nice run. Then Crews was sent back to NXT and Dabba-Kato followed him.
Apollo Crews saw a character re-birth when he returned to WWE NXT. He dropped his accent and is no longer a Nigerian prince. Now, Apollo Crews can focus on his future, but it seems that his past is still there to haunt him.
We'll keep our eye on this story.
Dabba-Kato Drops Cryptic Reason For Attacking Apollo Crews