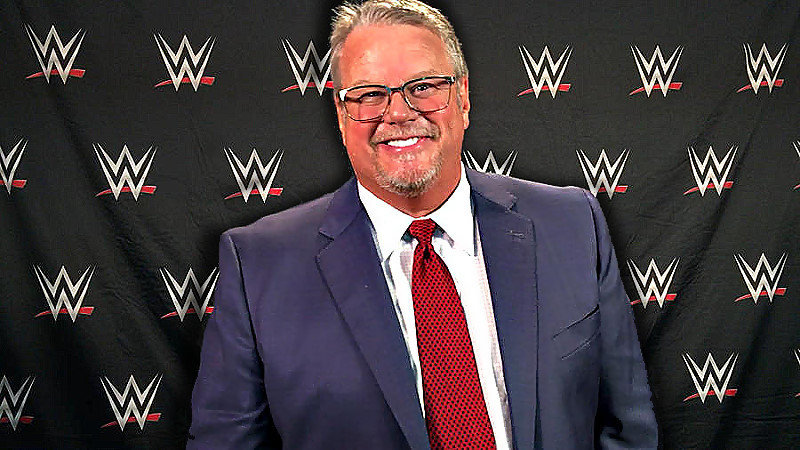 Bruce Prichard Reveals How The Royal Rumble Name Came About – The Royal Rumble event is one of WWE's "big 4 pay-per-views," and it also kicks off the road to WrestleMania. Every story has a beginning, and the Royal Rumble is no different.
This year's big Royal Rumble event saw Rhea Ripley and Cody Rhodes pointing at the WrestleMania signs at the end of their matches. This was not always the case, because the Royal Rumble event wasn't originally for any title opportunity. Then again, the event almost had a much different name to begin with.
During Something To Wrestle, Bruce Prichard spoke openly about how the Royal Rumble came about. Their initial intention was to rival Jim Crockett Promotions with a special idea. Of course, the idea came from Pat Patterson, which is a famous pro wrestling story.
When it came to thinking of a name, they had a few options. After a few dud suggestions, they ended up landing on the Royal Rumble name and the rest is history.
"We were trying to think of a name. We're not going to call it 'Battle Royal.' We're not going to call it 'Legal Run-In Battle Royale.' It needs a name. Since we were doing [the pay-per-view] in the province of Hamilton, Ontario, somehow we came up with the 'Rumble Royal' to make it special, to make it grand, to make it feel like it was royalty, to make it feel that this was larger than life itself."
We can only imagine if the Royal Rumble would be as spectacular if they went with "Legal Run-In Battle Royal" as the match's name. It's hard to picture the event getting a sequel, let alone lasting thirty years at this point.
We will have to see how the road to WrestleMania shapes up this year, but the Royal Rumble was certainly the night that started it all.
Bruce Prichard Reveals How The Royal Rumble Name Came About