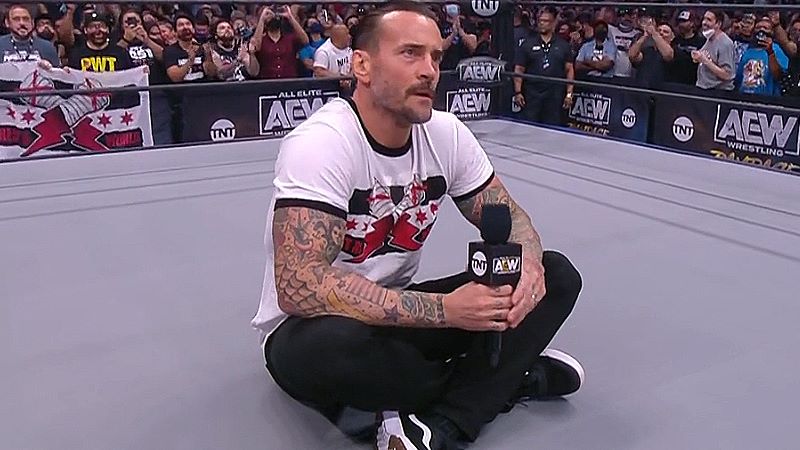 Backstage Talks On CM Punk – AEW Status – CM Punk has been missing from AEW programming since early September following the backstage brawl with The Elite after the All Out PPV event. Everyone involved was suspended except for Ace Steel, who was fired.
Punk is also out of action with an injury that required surgery, as he suffered torn triceps during the main event of All Out against Jon Moxley.
While speaking on Wrestling Observer Radio, Dave Meltzer was talking about how AEW needs a top babyface to feud with World Champion MJF.
Meltzer brought up fans thinking Punk could be in that spot. Meltzer only mentioned the typical timetable for the recovery of his kind of injury and noted that if the two sides can work something out, then he would be available.
It's still unknown what Punk's future holds in wrestling. The latest update on Punk was last month when it was reported that the CM Punk side believes that AEW President Tony Khan has put Punk on ice for the time being.
"But they are lacking in that babyface position, something fierce. They had a shot with MJF, obviously, they did the double-cross on that. MJF was great as a heel tonight, but they don't have the guy. That's one of the reasons….Punk's not gonna be the guy either. I know some people might say, 'Well, Punk's coming back.' Punk may come back. He will be available to come back if they want to use him in a couple of months. It's not like it's so far in the future. Of course, if they were to bring Punk back, that opens up a lot of other issues that we can talk about another day. That's the weakness. There's no easy answer to this. It's not like you can snap your fingers and create a babyface."
Backstage Talks On CM Punk – AEW Status