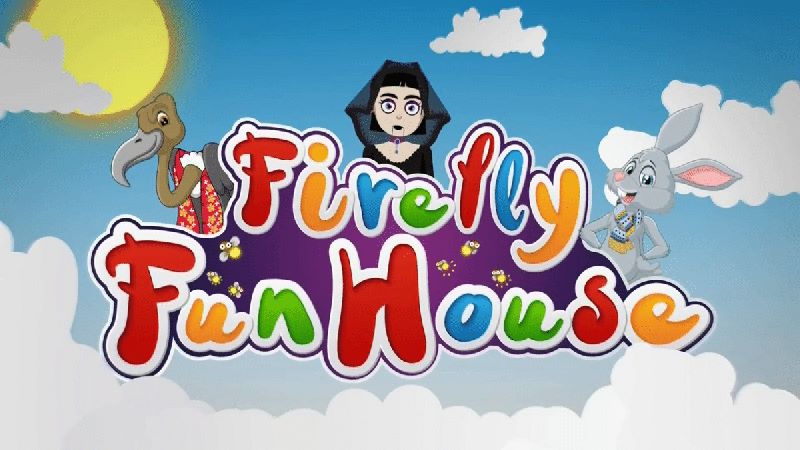 The Firefly Fun House Is Back – Tonight's WWE SmackDown featured the return of a popular WWE segment as Bray Wyatt has officially resurrected the Firefly Funhouse.
With the upcoming Mountain Dew Pitch Black Match, LA Knight took on an enhancement talent in a quick match before hopping on the mic.
Noting that perhaps someone needed to help Bray Wyatt get his stories straight, Knight wondered why Wyatt says he isn't Uncle Howdy, then claims to be.
However, shortly into his promo he was interrupted by an old friend of WWE fans kicking off on the Titan Tron, as the Firefly Fun House theme began to play.
With a big crowd pop for the returning concept, the segment featured the characters 'waking up' and Bray Wyatt noting to excuse the dust.
With Rambling Rabbit saying that he was afraid of the dark and LA Knight seeming like a great guy, can't they just invite him to play?
Wyatt on the other hand explained that sometimes, it makes sense to be afraid of the dark… and LA Knight should certainly be afraid.
Telling Knight that he is the one who opened the door, he was responsible for whatever came through, Wyatt's delightfully creepy children's performer iteration hadn't missed a beat since we last saw him.
Here is a full recap of the segment from our live coverage:
We get the Firefly Fun House video on the TitanTron while Knight throws Jones over the top rope to the floor.
We're really glad that you're our friend, and this is a friendship that'll never ever end… Yowie Wowie, the Firefly FunHouse is back!
We see all of the friendsin the Funhouse appear and then we see Bray making sure the door is fixed, and showing his plumber's crack.  Bray welcomes everyone back to the Firefly Funhouse.   He says he is working on the mess.  Bray says he has missed you so much.  He says he cannot wait to have fun again.
Ramblin' Rabbit starts to talk like Knight and Abigail tells him to shut the f*** up. Rabbit says he is scared of the dark. Huskus says he loves the dark chocolate.
Bray asks what kind of person names their kid Los Angeles Knight.  They never had a chance.
Bray wants to holla at ya playa.  Bray says the dark is where things like to hide under your bed and want to eat you.  Bray says you should be afraid of the dark.
Uncle Howdy shows up on the teelvision and says I told you so.  All you needed was a little push.
Bray says he hopes you are satisfied and you understand.  You are the one to open the door and whatever comes through it is your problem.  See you at the Royal Rumble. Bray gets out of his trance and waves BYEEE!
The Firefly Fun House Is Back