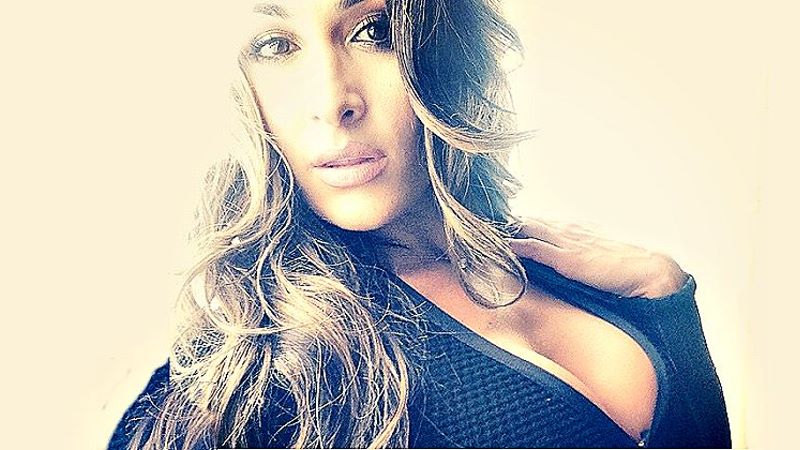 Nikki Bella Says WWE Had Nothing For Her And Brie – The Bella Twins (Nikki and Brie Bella) got people talking on Monday night after WWE RAW 30 when they called out WWE for not showcasing "anything from the women's evolution."
Nikki said that it's "because Sasha Banks (Mercedes Mone) is in it, and we can't. Mercedes is too over, and we can't say her name." Mone was seen in the opening video package.
The only female WWE Legend on the show was Madusa/Alundra Blayze. The WWE Hall Of Famers was originally advertised for the show, but they were pulled from ads sometime within the last week or so.
While speaking on Instagram Live, Nikki addressed why they weren't on the show and the hashtag "WWEWomenDeserveBetter" trending on social media.
"So, I want to take a second to get on and talk about a few things. First about, maybe a few wrestling headlines I saw because, as you will see, the narrative will try to get changed so some people look good and others look bad. This is what is so amazing about this platform. We get to talk about the truth, right? This week, from Monday til Thursday, Brie and I, and Artem (Chigvintsev), have been booked on crazy media because the premiere of "Nikki Bella Says I Do" is Thursday night. WWE-owned show, by the way, which is why you see trailers on Monday Night Raw. We were hoping, I think it was weeks ago, we were talking about going to RAW. They said they had nothing for us. So, we were booked on media on Monday, Tuesday, Wednesday, and Thursday, and then there was possibly, maybe, an idea. Our whole team, including WWE and everyone else, had booked us for Monday being in New York. Whatever you see of stuff, all of a sudden, stories change. That's to clean up and throw it on people, nope. We already had all these commitments per the company we work for and everyone else. So, I know people like to throw it on people, but I'm not going to let that happen, Nikki stated.
Regarding them calling out WWE for the lack of booking female talent on the show, she praised the fans for sticking up for the women through their social media posts.
She mentioned watching RAW when WWE had stars like Beth Phoenix, Candice Michelle, Melina, and Mickie James because that was her era, just like people have their own eras and memories.
"I love that you're doing the hashtag, and I think you're going to see a lot of narratives play because people have to protect themselves, and you're going to get a lot of women blamed and people calling them crybabies. It's like, No, we put in just as much effort and work. All those women do, all of them, from every era. Not just women, but men too, because I think some male superstars can feel a way. Anyone who ever walks down that ramp and gets in that ring, one their putting their body on the line and they have a love and passion for the business and anyone in any job, whether its wrestling, whether its a desk job working 8 to 5," Nikki stated.
Nikki Bella Says WWE Had Nothing For Her And Brie