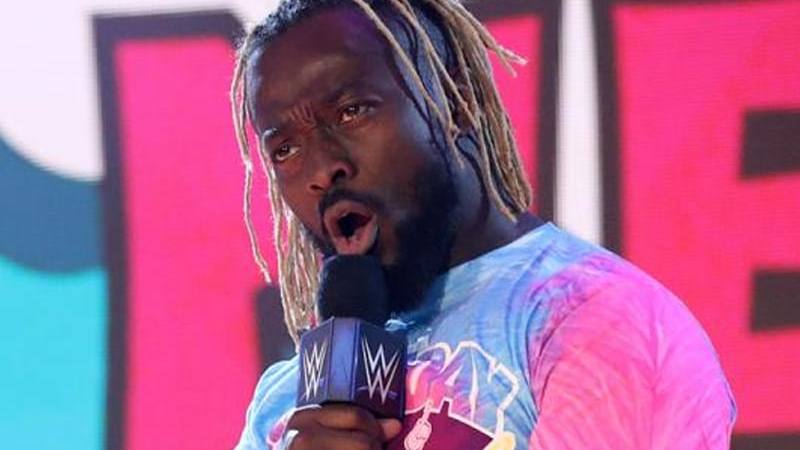 Kofi Kingston Talks About His WWE Contract – Speaking to Peter Rosenberg on Cheap Heat, Kofi Kingston was asked about his pro wrestling future. Kingston signed a new five-year deal with WWE in December 2019, indicating that his contract would run until December 2024.
"I don't know. I have a couple of years left on my contract. I never say, 'In two years I'm going to be done.' We always get on Mark Henry about this because he said he was going to retire for 12 years. 'I'm gonna be done after this year,' and all of a sudden he comes out in his stuff, 'Vince (McMahon) told me that they needed me, so I signed for another five years.' Mark, come on man, you ain't never retiring! We get on him about that. This industry is so unique and so fun and such a short period of time in our lives, and I know it's very hard to walk away. What a lot of people miss about it, and from being on the roster and what I've been told, they miss the camaraderie in the locker room. Even now, I see the transition happening where myself, Dolph (Ziggler), Miz, Randy (Orton), we're kind of the elder statesmen. Everyone else has gone through NXT, people who I didn't come up with, so you see the natural transition happening, but the camaraderie in the locker room, it's still there. Once that's gone, you don't really get it back. I've always said, as long as I'm having fun, I don't want to be the guy who comes to work every day and is complaining about being there, 'I'm not happy with a storyline, I'm pissed off about this.' This job is so amazing that you should be feeling elated about it every single day. Obviously, there are ups and downs, we all know that, but overall, you shouldn't be coming to work and having it weigh on yourself and you take it home and you're mad about what's going on at work and now the quality of your life isn't what it should be," he said.
Kofi also joined Corey Graves' After The Bell with Corey Graves podcast this week to talk about a wide range of topics. He talked about how the New Day going to NXT came to be. They became the NXT Tag Team Champions last month by beating Pretty Deadly for them at NXT Deadline. 
"We were presented with that opportunity to go over to NXT and we're like, 'Yeah, of course, we'd love to do that', and especially working with Pretty Deadly is something that we had been wanting to do for a very long time. From a character perspective watching them in NXT, like, these guys are ridiculous in the best way possible. Just the way that they look, you want to boo them and that was proven. We actually had a live event loop with them a couple of weeks ago. They just walked out and everyone just automatically booed them. I'm like, you don't even know who these guys are. They have such a special talent."
"Our job is to kind of pass down the knowledge that we've learned through experience and through the people that have given it to us, otherwise the business doesn't continue. That's the way that the business has been able to thrive is by people passing down what they've learned and getting in there with guys who have less experience. It's cool to be on that side of the coin because it happened really, really quickly. A lot of things that we assume are common knowledge, the people in NXT don't know, because right now, the experience level is so uniform. It's really even. You have certain people who have a little bit more experience than others, but there's no one there that's been there for like, you know, that has like 10 or 12 years of experience. Everybody's kind of right around the same. So for us to be able to bring our experience there and talk about what we've learned, and people are like, their minds are blown. I'm like, 'Oh, my God. We do know a little bit, I guess.' So yeah, it's cool, man."
Kingston also credited John Morrison with inventing cool ways not to get eliminated from the 30-Man Royal Rumble match. Kingston has declared for this year's bout:
"I always got to give credit to John Morrison because he was one who did it first when he got knocked off the apron and Spider Man'd down to the barricade and jumped in. Then everyone's like, 'Well, that was crazy. That was awesome.' The next year, he wasn't with the company anymore. So I was like, 'Oh, let me go ahead.' Every year, it's been just an honor to do something that the people look forward to because I think that at the crux of our industry and being successful in our industry, you really are just trying to find a way to stand out."
Kofi Kingston Talks About His WWE Contract