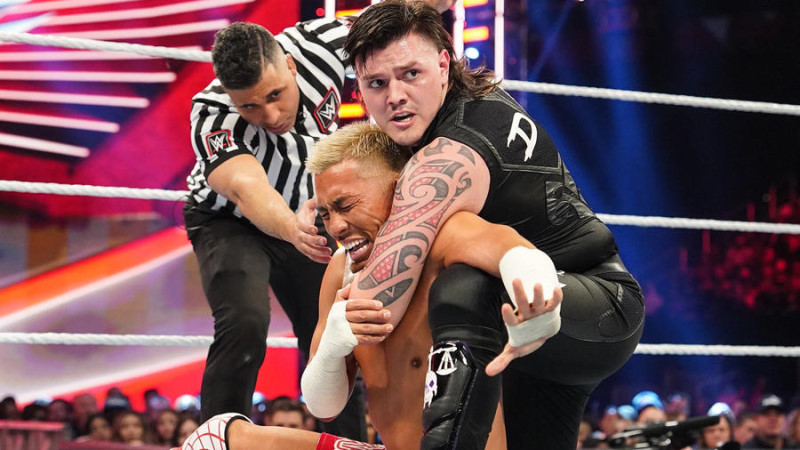 Although Dominik Mysterio is a hated heel on WWE television, he is the opposite of that in real life.
The son of Rey Mysterio is now engaged to be married to his longtime girlfriend.
The couple has been together for over a decade after first meeting in high school and started dating in 2011. Now, the high school sweethearts are set to be husband and wife.
Dominik took to his Instagram to upload a photo where he could be seen holding hands with Marie Juliette, who was wearing an engagement ring. He also shared the date when he popped the big question, which was January 2, 2023.
Fans praised Dominik for his performance as a heel as part of The Judgment Day with Rhea Ripley, Damian Priest, and Finn Balor on WWE television.
Congratulations to the happy couple.
Dominik Mysterio Announces Engagement