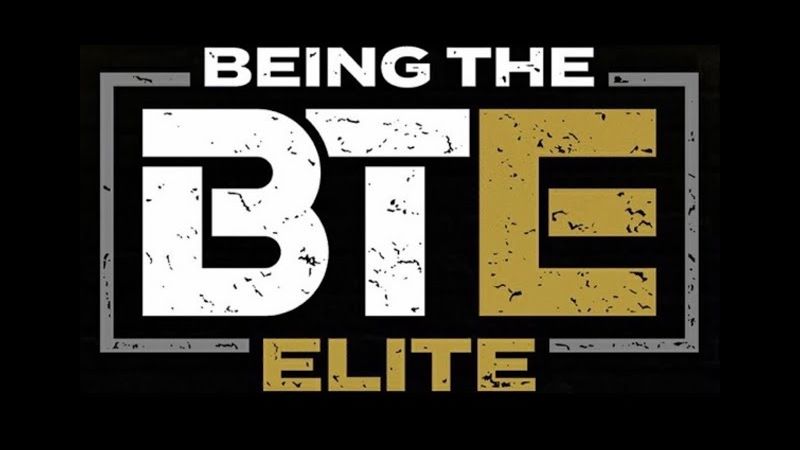 We opened this week with a travel montage as the Young Bucks make their way to Cedar Park, Texas for AEW Dynamite and Rampage. 
Brandon Cutler makes Pixar puns —
Brandon Culter was shown to be very excited that a lamp similar to one from a Pixar movie was in his hotel room. This led to a series of Pixar-related puns that he was also quite excited about. It takes a while but eventually becomes funny.
A very hard-to-lift dumbell —
The Bucks, Brandon Cutler, Eddie Kingston, Dustin Rhodes, and others try to lift a very heavy weight but with little success. The only ones to really lift it were Satnam Singh and Nick Comoroto. Wardlow got it up a little too.
The Young Bucks' new contract perks —
The Young Bucks talk with Christopher Daniels about having stand-ins that are available 24/7.
Ryan Nemeth shirtless audition —
Nemeth shoots an audition video this week. He was reading for the part of Jesse in Free Willy. The person behind the camera was concerned as the movie is very old and Jesse was an eight-year-old child. The two then debated the logic behind Nemeth recording such an audition video. As with Cutler's puns, it takes a while but eventually does become pretty funny.
The Young Bucks backstage —
The Bucks are shown complaining about people pitching terrible storylines.
Brandon then entered and said he'd booked out an entire year of storylines to make him the top babyface in the company. His pitch was basically that he wins all of his matches, wins titles, beats Jon Moxley, Hangman etc.
The Bucks then called in their 24/7 stand-ins to listen to all of Brandon's pitches.
The Young Bucks and their choices in hamburgers —
The Elite are shown with In-N-Out burgers at the end of the video and said that In-N-Out is so much better than Whataburger.
The after-credits scene then cuts back to Brandon telling the stand-ins more of his great storyline ideas.
Being The Elite Ep 326 "In-N-Out or Whataburger?"