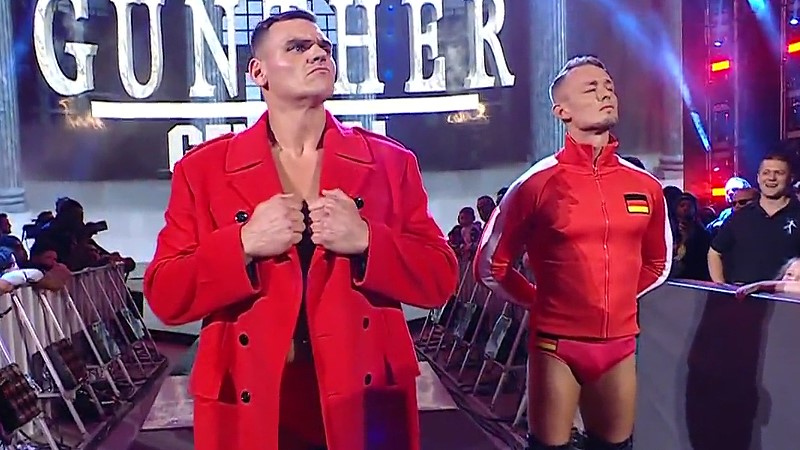 Gunther On A Possible Match With John Cena At WrestleMania 39 – While speaking with Steve Fall's on Ten Count YouTube channel, Gunther reacted to the rumors that he may face John Cena at WrestleMania 39. There's been speculation that Cena may return to in-ring action at this event.
"Of course, we could see it. I don't know what's going to happen or if it's going to happen. Obviously, that's something I would love to do. John Cena is one of the legends. Because he's not really active at the moment anymore, he just pops up, but when he does, if the chance is there for me, I'll gladly take it. One of, if not the most popular babyface in this sport of all time. I think I would be a great counterpart to that. I would love to do it."
Gunther also talked about comparison between his reign as NXT UK Champion for 870 days and Roman Reigns as Universal Champion for 800+ Days.
"Obviously I see that comparison a lot. I think it's not comparable. I think it's a very different situation. NXT UK compared to the main roster, obviously the competition is not on the same level. The frequency of shows is by far not on the same level, and I held it during the pandemic time. I would say I had a title reign where it was quality over quantity. I didn't have that many matches, but the matches I had were entertaining and good, while Roman, he's not there that often at the moment anymore, but before he was always present, traveling up and down the country, doing all those live events as the champion. So I think those two title reigns are not really comparable and I don't compare [them]," Gunther said.
"Sooner or later, we don't know, right. But I gotta be honest, right now I'm the intercontinental champion, and I couldn't care less about anything else. He can do what he does, and whenever I fall, I can see what's up [laughs]," he said.
Gunther On A Possible Match With John Cena At WrestleMania 39