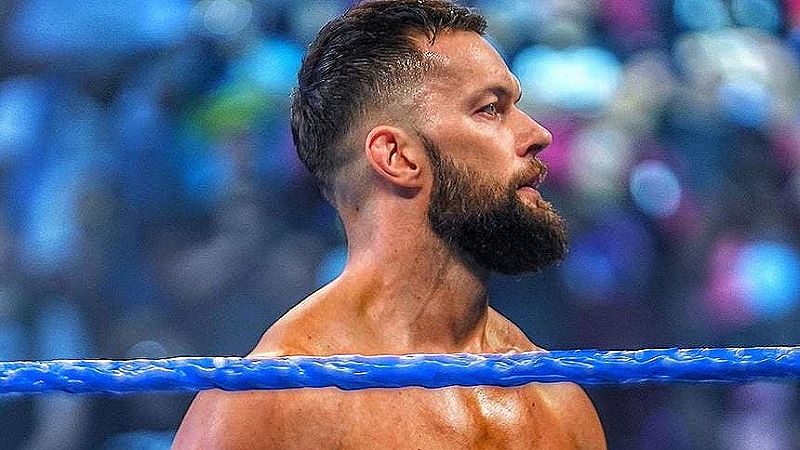 Finn Balor believes that his and AJ Styles' 'unspoken competitive rivalry' needs addressing.
Balor and Styles' pre-WWE careers share some interesting similarities. Not only did both stars arrive in WWE with over a decade of experience under their belts, both arrived in WWE shortly after their respective stints as the leader of the Bullet Club faction in NJPW.
Despite this, the duo have only faced off in singles action once on WWE TV, at TLC 2017. Balor was victorious in this bout, which Styles had accepted with less than two days notice, after Balor's original opponent Bray Wyatt was medically unable to compete.
Speaking with the New York Post, Balor noted that he feels there's potential for a big story with his and Styles' pasts.
Believing that he and Styles could go one-on-one again soon, Balor said:
"I feel like for 20-plus years, myself and AJ.'s careers ran side by side and never really overlapped with each other. The one match we did have (at TLC 2017) was by pure happenstance. I was scheduled to wrestle Bray Wyatt, but I think Bray came down with an illness and was pulled by WWE medical from the event and then we had the match with AJ.
"That's really the only interaction we've had up until very recently. I feel like me and AJ. have a big story to tell and a lot to prove to each other as well. I feel like we have an unspoken competitive rivalry and I feel like that need to be addressed in the ring. I respect everything that AJ.'s done in his career. I'm very excited that the opportunity of the next couple months could lead us to that singles match with AJ.
Balor is reportedly set to receive a major push under the Triple H regime. The former Universal Champion has opened up about the change in management, commenting on his mindset with Triple H now running creative.
"It's been well documented that I have a good working relationship with Triple H. I feel like we grew together in NXT and developed a bond over that. I certainly trust the direction he takes the company in and respect any decisions or choices he makes. But for me, I still need to turn up and perform. So that hasn't changed in any way, like my work ethic or my focus or my determination. If anything it makes it stronger."
"I feel like this character is definitely my strongest character, but I feel like titles come with performance. I need to perform consistently over the next couple of years and the titles with come. They only thing I can control is how I perform when the bell rings. I can't control who I'm in there with, how long I'm in there, what city it's in. All I can control is making sure I'm ready when the bell rings and handle business."
Balor scored a huge victory at Extreme Rules, defeating Edge in an 'I Quit' match, with help from the rest of his Judgment Day faction.
Finn Balor Believes It's Time To Address "Unspoken Rivalry" With AJ Styles