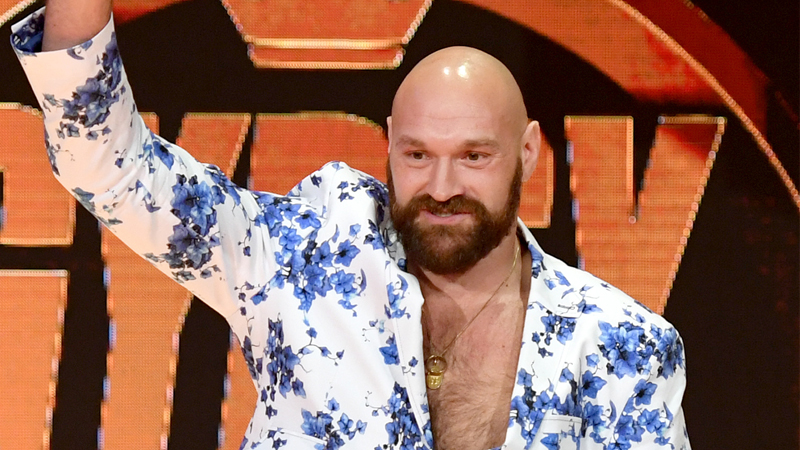 Tyson Fury's Future With WWE – Tyson Fury appeared alongside Drew McIntyre during the WWE Clash at the Castle press conference, and was asked about his potential future in a WWE ring following his brief appearances and participation in various WWE shows.
For Triple H, whenever that time comes, they'll not only be ready, but says that bigger arenas are going to need to be built to house everyone coming to see it.
"I can tell you this," Triple H said. "When Tyson Fury does finish his work inside the boxing ring, probably the entire time as the World Heavyweight Champion, retiring undefeated. But when he does that, the door is always open for him here. We'd love to do business with him, we enjoy what we get to do with him now…having him and his family here is a pleasure.
"I saw the look between him and Roman Reigns tonight. When the time comes, and Tyson Fury and I have that conversation, I can guarantee you this, we're going to have to build some bigger stadiums, somewhere, to hold that event."
Tyson Fury's Future With WWE