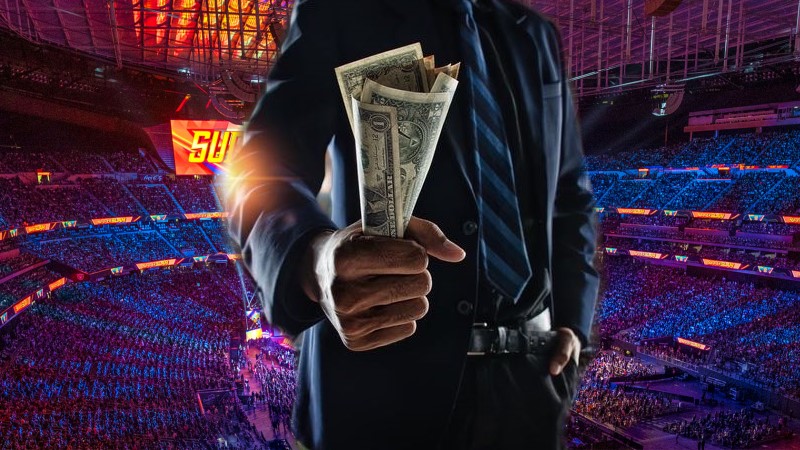 There is no doubt that wrestling is a massive global phenomenon. In the US alone there are around 11 million fans of WWE. The excitement and glitz of each event are a major attraction as are the larger-than-life wrestling stars. This is the case even though the results of matches are scripted and predetermined.
When it comes to betting on wrestling, the situation is more complex. There is still a high level of popularity, but the legal situation is not straightforward. As the experts at justgamblers.com told us:
"US sportsbooks do not offer wagering on wrestling as an option because of the predetermined nature of results. This means that American fans of the sport can only place bets at offshore sportsbooks. There is no specific legal restriction on doing this."
Taking a closer look at this complicated betting landscape gives us greater insight into the current position.
Why US sportsbooks do not offer betting on wrestling
The reason why sportsbooks in the US do not allow customers to bet on wrestling is perhaps understandable. It involves the scripted nature of the sport. As the Nevada Gaming Control Board indicates, betting should not be permitted when a sporting result cannot be decided on the field of play.
So, due to the fact that wrestling action is scripted, fans are not able to place bets at online sportsbooks based in the US. However, there are no specific legal restrictions when it comes to wagering on wrestling at offshore sportsbooks which do provide the facility.
It's worth mentioning that although wrestling bets can be placed at these sportsbooks there are restrictions concerning the maximum amount that can be wagered. These restrictions vary but are normally around the $50-$150 mark. They are put in place to protect sportsbooks against the use of leaked inside information regarding WWE scripts when bets are being placed.
The attraction of betting on wrestling
Betting on wrestling is most attractive to fans of the sport who simply want to add some extra fun to their experience. It's less attractive to betting high rollers as wins are limited thanks to restrictions on wagering amounts.
For some people, the caps on betting make wagering on wrestling more attractive as there is less risk involved if the bet is not successful. Another positive aspect of betting on wrestling is that there are often decent odds to be found at sportsbooks. This means that fans are able to get good value for the money they wager.
For all of these reasons, placing a wager on wrestling is likely to remain a popular activity for fans, including those who live in the US. This does not mean the legal situation with betting at US sportsbooks will change. It's highly unlikely that this will happen due to the arranged nature of results. However, offshore sportsbooks will continue to provide betting options for those who want to place a wager on wrestling in the US.