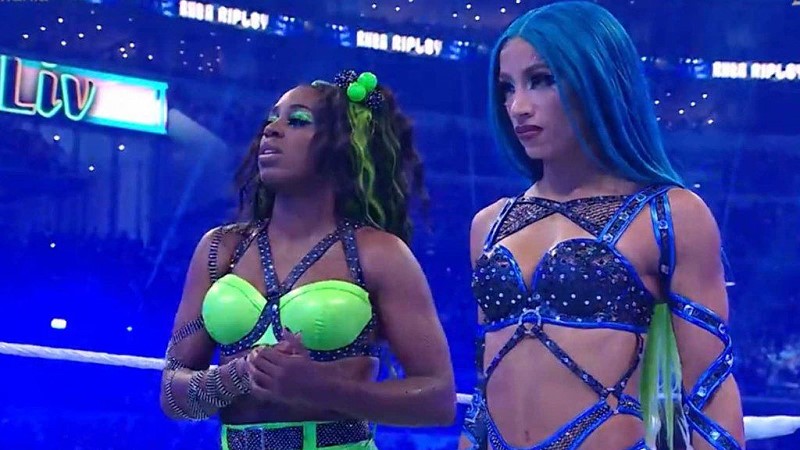 There are still no signs that both sides in the Sasha Banks – Naomi situation with WWE will be coming together anytime soon.
For those of you that missed it, it was announced during SmackDown that both women were indefinitely suspended. Both of their contracts are coming due soon but their contracts have a clause in them that states that WWE can freeze you if you are not showing up for work. This was done with Daniel Bryan (Bryan Danielson) when he was forced to retire several years ago. This also happened with Rey Mysterio during his previous run.
WWE apparently does not expect them back anytime soon because they are no longer figured into creative plans. While no official mandate has been handed down, creative is no longer pitching ideas for Banks and Naomi and the feeling is that "it is pretty obvious to everyone that they are gone." Originally, Banks was scheduled to face SmackDown Women's Champion Ronda Rousey and Naomi was scheduled to challenge Bianca Belair for the Raw Women's Championship.
Banks and Naomi's side of the story came out last week via someone who knows them but they have yet to speak out directly. As for Banks, in what may be a sign of what is to come for her, Snoop Dogg posted a photo of himself and Banks on Instagram. The picture indicates that he has her back and it's an indication that she has options. Snoop is well connected in Hollywood and can be the person who helps her achieve her goals of becoming an actress.
In theory, Banks could never return to wrestling and she can start her acting career as soon as she wants because her WWE contract only prevents her from wrestling again until her deal expires.
WWE Creative No Longer Working On Storylines For Sasha Banks And Naomi