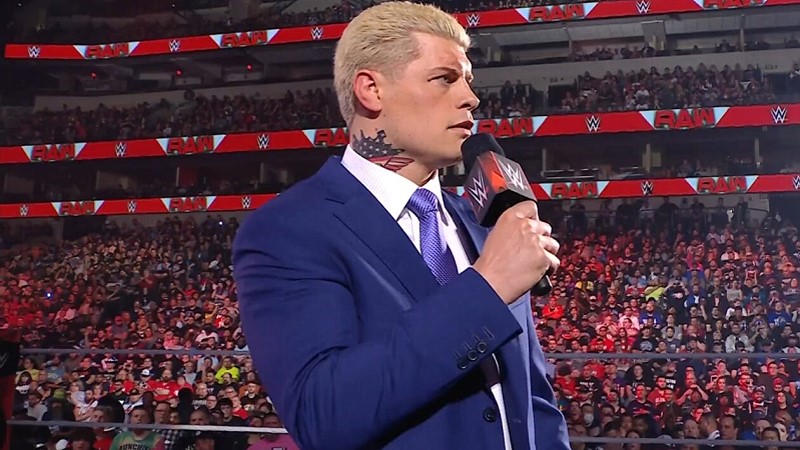 Despite Cody Rhodes stating in his interview on WWE's The Bump that his promo on Raw was unscripted, sources say the promo was "100% scripted".
Rhodes talked about his father Dusty Rhodes not being able to win the WWWF Title in 1977 from Superstar Billy Graham because he won via countout. Rhodes then proceeded to say that his goal was to do what his father was unable to do and win the WWE Championship.
While it's clear that a lot of what Cody said during his promo was real to him, there are conflicting reports about the scripted/unscripted nature of the promo. Cody talked about the complex nature of his WWE contract and it is believed that being able to keep his entrance music and the same look he had in AEW was part of the deal to get him to sign with WWE but it does not look like he has total freedom on the microphone.
Ringside News reported that a member of the Raw writing team confirmed that everything Cody said on Monday was "100% scripted." The creative team member reportedly said, "Cody's promo was scripted and approved by Vince on Friday."
It was also reported that the promo was scripted all the way down to the pause before he asked "or did it?" and that Vince McMahon included notes for the script about the handshake with Seth Rollins. The notes included details on who would extend their hand out first.
Based on what was said, it's clear that Cody was given a lot of input on what he could talk about but at this point, it doesn't look like Vince is willing to give total creative control for his promos.