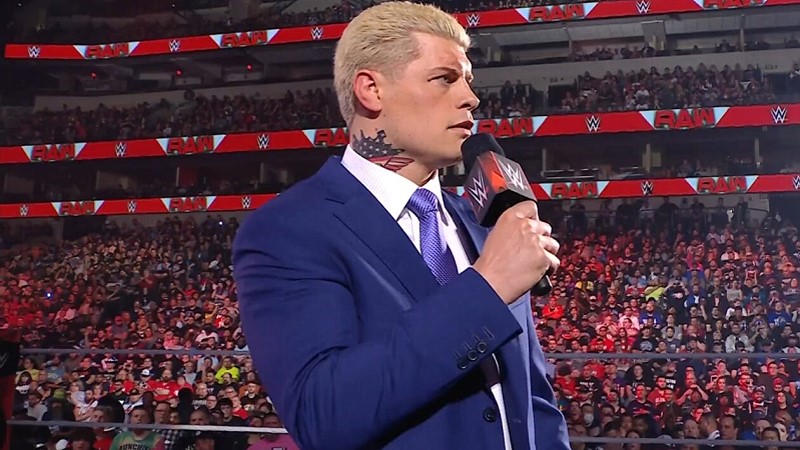 While appearing on WWE's The Bump, Cody Rhodes commented on his WWE promo from the Raw after WrestleMania and stated it was unscripted.
After making his WWE return at WrestleMania 38 where he beat Seth Rollins, Cody Rhodes promised to make his intentions clear on Monday Night Raw. That promo was about how his father's goal of becoming WWE Champion was never accomplished. He wanted to do it for his father and he failed to give him the title himself while Dusty was still alive, but now is back to still achieving that goal to honor his father.
"I was just able to go out and speak in an unscripted, raw fashion and tell a story about my dad that not everybody knows," Rhodes said."I actually have the title I spoke about but not everybody knows that story. That was my original impetus and whole origin story on wanting to be a wrestler. So, to be able to tell the world that was very special."
He described the promo as, "incredibly real, from the heart, not scripted."
He said it was a good precedent to set for him regarding being back in WWE and part of the team. He said he knows what he is doing with the microphone and doesn't need to be told what to say.