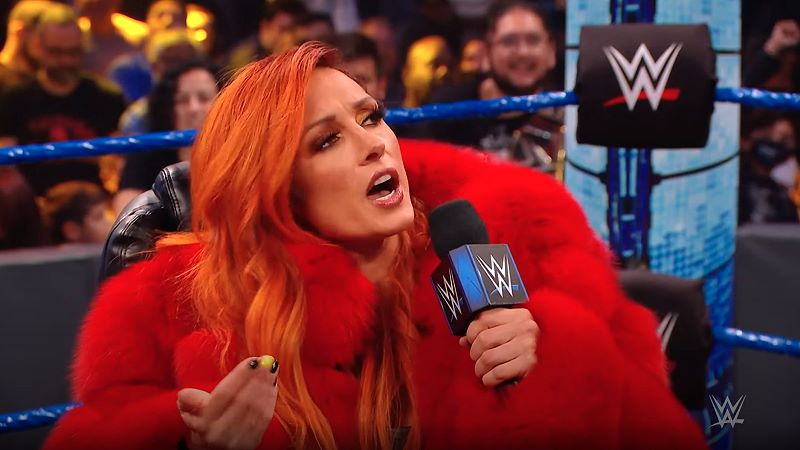 Becky Lynch Knocks AEW Women's Division – Becky Lynch recently gave her honest thoughts about the AEW women's division. Although AEW is the biggest competitor to WWE, fans have criticized the way AEW has booked female talent since launching in 2019.
While speaking on Drew Garabo Live Featured Cut Of The Day, Lynch was asked whether she pays attention to women's wrestling outside of WWE including AEW.
"I mean well, I wish I could say yes, but, unfortunately, I don't think they are represented the way we are, they don't get as much time as we get, and frankly, they're not as good as we are. We have, certainly on Raw, we have the best women's division in the world. In the world. I say that without any hesitation in my voice.
We have the best women's division in the world. Competition is great and it's great for there to be another place I have a very good friend, Ruby Soho, over there and I would love to see her as champion one day. I would love to see her get the spotlight she deserves. Competition is always great. Over here, we're on another level right now."
Lynch is one of the top stars in WWE, just not in the women's division. She lost the Raw Women's Championship to Bianca Belair at WrestleMania 38 and just made her TV return on Monday's Raw where she was confronted by the returning Asuka.
Becky Lynch Knocks AEW Women's Division