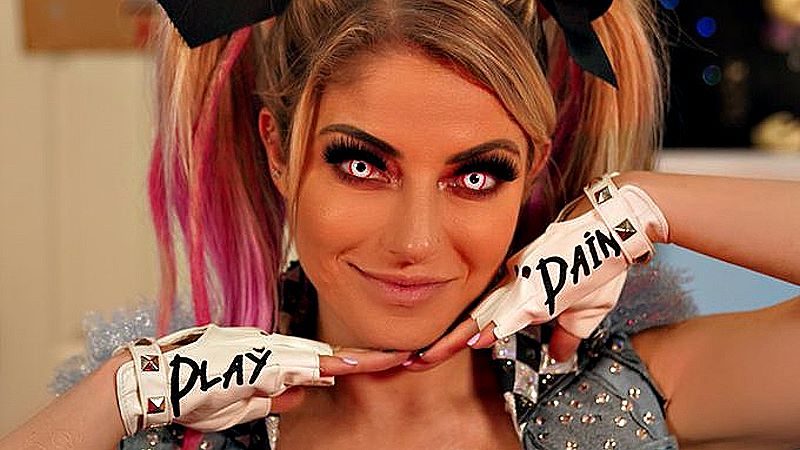 Alexa Bliss Frustrated With WWE Creative – According to Fightful, Alexa Bliss has been vocal about her displeasure with WWE creative.
The report states that creative pitched for Bliss to be involved in the Becky Lynch vs. Bianca Belair feud but that was shot down and "the priority of booking Bliss shifted significantly after the vignettes."
It was also noted that Bliss has been very transparent about her frustration after nothing of substance has been booked for her after being gone for half a year. Fightful added that "Talent that we heard from said that there was also discussion backstage that Bliss had voiced that directly to Vince McMahon."
As noted, Bliss had been hinting on social media that she was ready to return and she did not know why she was off TV after the company began airing vignettes for her in January. Bliss hasn't appeared on WWE TV since the one-off match at the Elimination Chamber match.
In March, Bliss indicated on social media that she had no idea why she wasn't being used on TV. It was later reported that there were no plans for Bliss before WrestleMania. Last week, it was reported that Bliss is listed as the number 2 female babyface on the roster but, thus far, she has yet to return to television.
Bliss and singer Ryan Cabrera tied the knot on April 9 in Palm Desert, California, and have been on their honeymoon.
Alexa Bliss Frustrated With WWE Creative