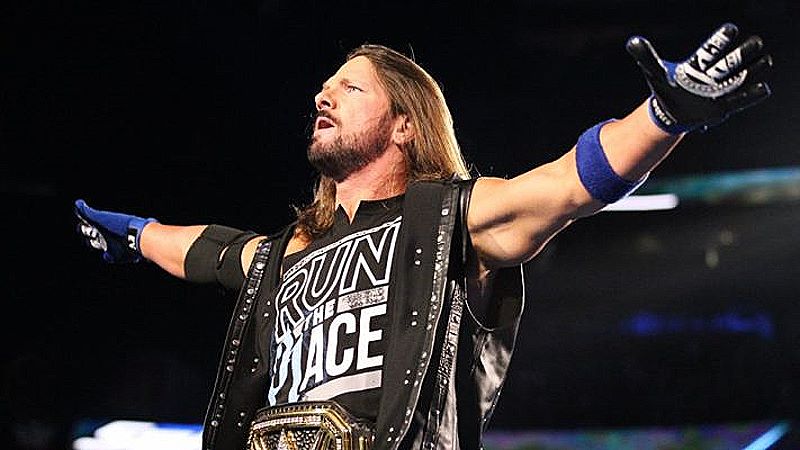 AJ Styles was the first main roster star to go to WWE NXT 2.0 to have a brief run with one of the top wrestlers on the developmental brand. Since then several main roster stars have gone to NXT such as The Miz, Rey & Dominik Mysterio, and Dolph Ziggler.
The reported idea is for Raw stars to go to NXT to help boost the ratings of the show since both Raw and NXT are on the USA Network. Styles feuded with Grayson Waller and beat the prospect in their one and only match.
Styles noted in an interview with Inside The Ropes that it was his idea to go to NXT to help prepare the younger stars.
"So that whole thing, it was kind of my idea. I wanted to make sure the guys and girls who are in NXT would be prepared to come up to WWE and do well. It's not good for anybody if they get here on SmackDown or Raw, and that's not what we wanted. We have to prepare them to give them when they get up here, that's what we want. That's why we brought you up. That's what we wanted to see. We have to do what's right by them, and that means sometimes bringing down talent that is on Raw or SmackDown to show them exactly the way that we want to see them perform on the main roster."
When asked if he was impressed by his trip down to NXT, Styles said, "absolutely. I'm so impressed with how hungry they are down in NXT. I love it, man, and it inspired me, just seeing how hungry those performers are down there, and I want to be a part of helping that group of talent get to the next level. To me, nothing better than seeing someone do well. If you had a hand in helping them get there, that's icing on the cake."
You can watch the entire interview by clicking on the player below: