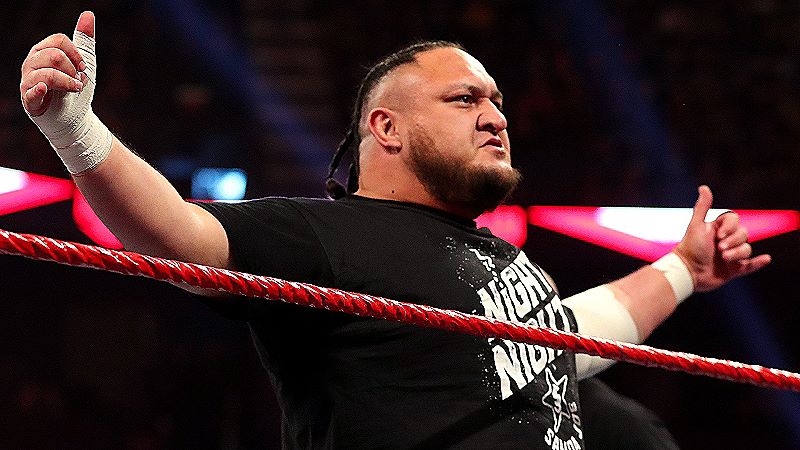 Samoa Joe was the WWE NXT Champion right before the company decided to rebrand NXT and turn it into NXT 2.0. Although Joe was first released by WWE in April 2021, Triple H brought him back to be part of NXT once again. After being aligned with William Regal as his enforcer, Joe returned to in-ring competition as he beat Karrion Kross to become the NXT Champion at TakeOver 36.
That title reign didn't last long as Joe announced in a video on social media that he was relinquishing the NXT Title "due to certain injuries." He then disappeared from TV and transitioned into a full-time role backstage before being let go for a second time this past January.
Joe was on today's Busted Open Radio with Dave LaGreca and Tommy Dreamer. This is where he revealed he tested positive for COVID prior to relinquishing the title.
Joe said, "I popped for COVID," before talking about how at the time, his wife was making stew and he couldn't smell it. He tested positive on a Saturday. Joe recalled having a conversation with Vince McMahon about the new direction for NXT.
"Then I tested positive I think on Saturday and by then, Vince [McMahon] had really wanted to go in a different direction with NXT and he really wanted to have the new opening of NXT 2.0 kind of be with a bang and I agreed with him. I said, 'Listen, if that's the case, then you know, this is probably what's best for what your vision is for what you want for this product' and I did."
Joe brought up going into a behind-the-scenes role and how he was really excited about it as he was helping younger stars.
ROH announced last month that Joe has been inducted into its Hall Of Fame.