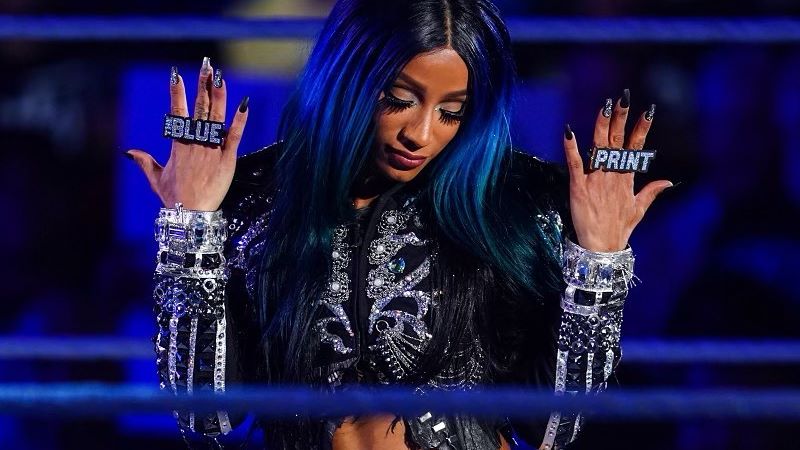 Sasha Banks Returns – Announces Her Spot In The Royal Rumble – Sasha Banks made her return on tonight's WWE SmackDown and announced her spot in the Women's Royal Rumble.
Banks returned during a segment that also featured SmackDown Women's Champion Charlotte Flair, Shayna Baszler, Aliyah, Natalya and Shotzi, which ended in a brawl with Banks getting the upperhand on Flair.
Banks took to the microphone, and said that "the Boss" is ready to rumble before throwing the microphone down. Banks then quickly slapped Flair, who was sticking her tongue out to Banks.
The slap kickstarted a major brawl, with Banks watching on while laughing. After Flair cleared the ring by tossing out Baszler, she turned to see Banks and the two stared each down. Flair then tried to sneak a kick in, but Banks caught it and promptly kicked her in the face, before throwing her over the ropes.
Earlier this month, WWE announced Sasha Banks had injured her foot last weekend at a live event in Fayetteville, North Carolina. Due to the injury, Banks was initially estimated to miss 6-8 weeks of action, keeping her out of the Royal Rumble pay-per-view. However, that seems like it's no longer the case, and Banks is ready to try her shot at winning the legendary match.