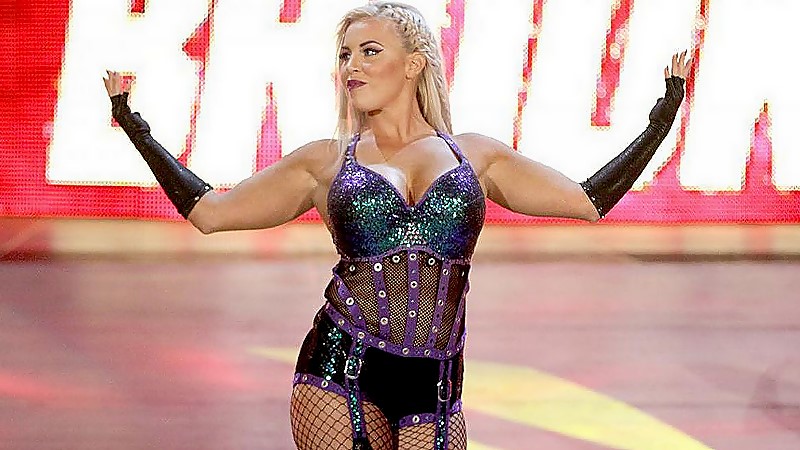 If you watched the ten woman tag match last night on WWE Raw then you may have noticed a spot in the match where Carmella looked like she was trying to regain her composure.
PWInsider reports that Carmella was legitimately rocked after taking a hard shot from a Rhea Ripley clothesline. Carmella regained her composure and then continued with her planned spots in the match.
PWI noted that off camera, WWE had someone out to check on Carmella to make sure that she was ok and she never left the ring apron so there was no doubt in her mind that she was going to continue the match.
PWI also noted that a lot of people backstage were thrilled with the ten woman tag match and there was a feeling that the wrestlers rose to the occasion after being given three segments. One of the people praised backstage was Dana Brooke after she took a big bump on the outside of the ring where she was caught by the other women at ringside. Doudrop also received a lot of praise for her work.
Morgan won the match and the goal was to get her over for her title match against Becky Lynch on next week's show and the feeling was that the goal was accomplished.