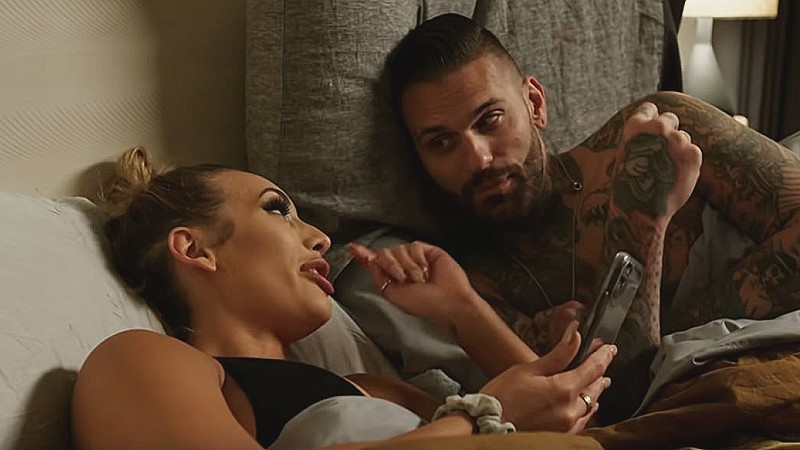 Carmella And Corey Graves Announce They Are Expecting Their First Child – Carmella and her husband Corey Graves announced to "goodmorningamerica" that they are expecting their first child.
They're expecting in November after she found out that she was pregnant in March. Carmella has publicly talked about her experiences with two miscarriages in the past.
On an episode of After The Bell, Carmella, and Graves opened up on their experiences with miscarriages. Carmella recalled being in a 'deep depression' after dealing with an ectopic pregnancy, getting support from Stephanie McMahon, and more.
"It's just all been such a whirlwind," she told the goodmorningamerica.com. "I think because of my past, it was hard to get excited off the bat about this one, but I was cautiously optimistic. I try to have a good mindset, a positive mindset this time around, and it's working. So I'm very happy about that. After the first [test], I'm like, 'Oh, are we sure? Are we sure?' … I mean, I took [additional tests] for weeks just to make sure they still said positive. So it's really just been such a mind work to get my head around. But the fact that I'm here, I'm on the other side of it, I'm almost out of the first trimester at this point … it's been quite a journey."
Carmella And Corey Graves Announce They Are Expecting Their First Child