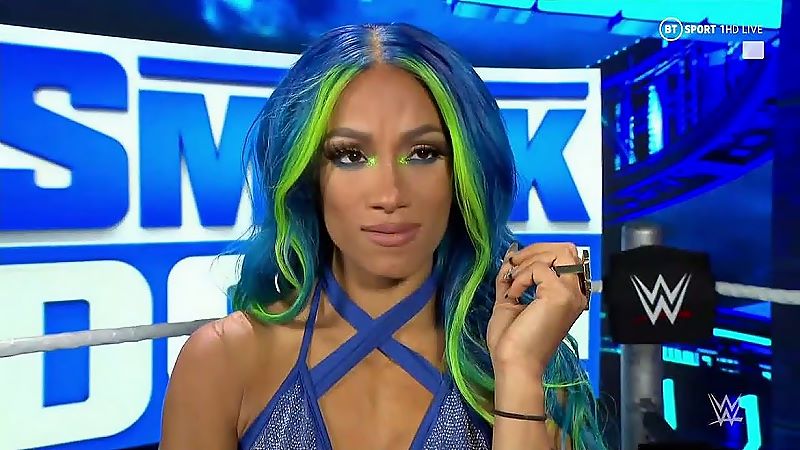 Sasha Banks Turning Face? – The 2021 WWE Draft is in the rear view mirror now and fans are left to analyze the rosters that Vince McMahon's company picked. This could lead for a big character change along the way depending on how a star is needed. Sasha Banks is now on SmackDown and that could require her to play the role of a good Boss for now.
During Wrestling Observer Radio, Dave Meltzer broke down the new WWE rosters. Those draft choices won't go into effect until October 22nd, and fans might see a much different Sasha Banks as well.
"The women's side, there is no top women babyface on SmackDown, I'm figuring that Sasha Banks becomes a babyface, because the other two top women stars are Charlotte Flair, who absolutely shouldn't be a babyface and Shayna Baszler who appears, based on how she's being booked is not a babyface."
It appears that Sasha Banks is a babyface on her own atop the SmackDown women's roster at this point. We will have to see if WWE changes anything around or pushes a new woman to the top of the card. It wouldn't be a huge surprise if babyface Sasha Banks makes a return for her millions of fans.