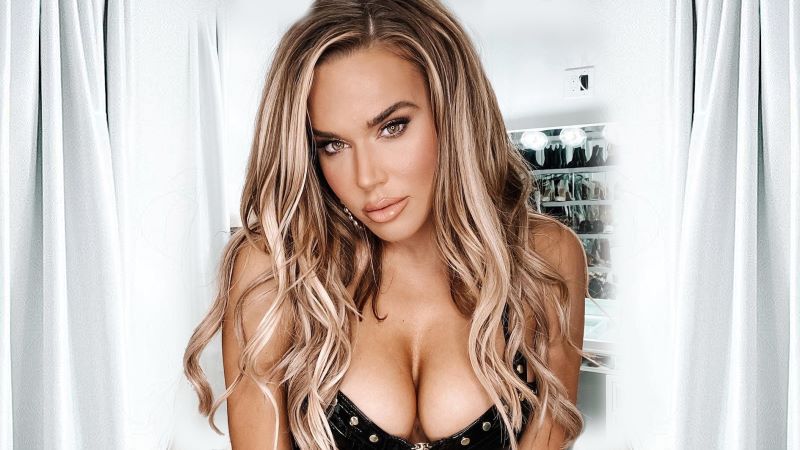 Lana Teases Joining AEW – Miro recently lost the TNT Title to Sammy Guevara, but he might get his wife out of the deal. CJ Perry, the former Lana in WWE, hasn't appeared anywhere since her release from Vince McMahon's company, but that could always change.
The former Rusev has mentioned his wife several times in passing during his promos on AEW television. It has happened enough that he established his wife in Tony Khan's company without her ever appearing. She seems to have some hot tea on that subject, but CJ is keeping it to herself.
During East Coast Autograph Auctions virtual signing, Lana was asked about joining AEW. She had a very interesting and air-tight response.
"Well, I'm gonna tell you, stay tuned. I can't give everything away. I can't give all the hot tea right now."
CJ Perry might keep the lid on her eventual AEW arrival closed for now. Or, there's nothing going on and she's just being incredibly coy about things. Either way, that response certainly captured our attention.