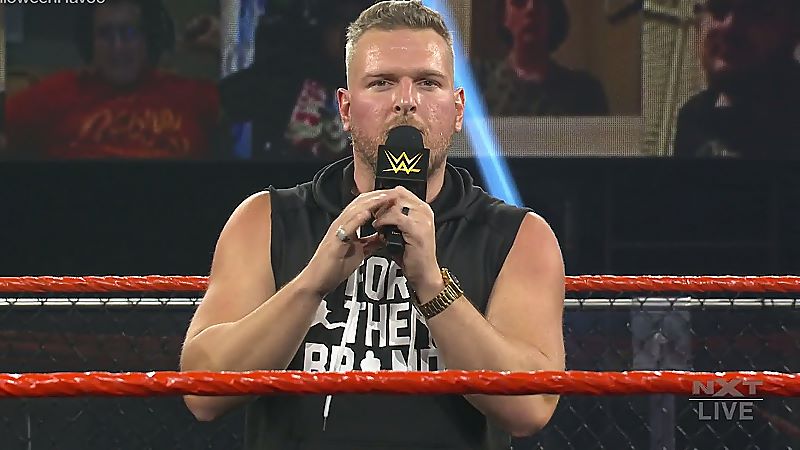 Pat McAfee has noted that he assumes that he'll return to the ring for WWE again, following his NXT run last year.
At NXT TakeOver XXX, McAfee made his wrestling debut in a match with former NXT Champion Adam Cole. The former NFL athlete returned to the ring to team with Pete Dunne, Danny Burch and Oney Lorcan to take on The Undisputed Era at NXT TakeOver WarGames 2020.
Speaking on the The Ariel Helwani Show, McAfee stated that his respect for wrestlers grew following his in-ring debut. Explaining that he'll "probably get back in there" one day, McAfee said:
"I mean first minute I'm in that match, I do a moonsault and I don't turn my feet out so my toe just goes straight into the mat, fracture my big toe literally the first minute I'm in there and then obviously with the flip off the top and in the match with Adam Cole, I got kicked so hard in the face in the middle of that thing. I mean it was — my whole body was incredibly sore.

"The amount of respect that I had for every woman and man that gets in the ring after my first match — I mean I obviously had massive respect for them but it grew. I mean I'm delicate flower but, let's assume I'm probably gonna get back in there. I mean let's assume at some point. I gotta win at some point, you know what I mean? I can't just be completely defeated in there but my body was beat up dude. I was very sore."
McAfee has commentated for SmackDown since April.