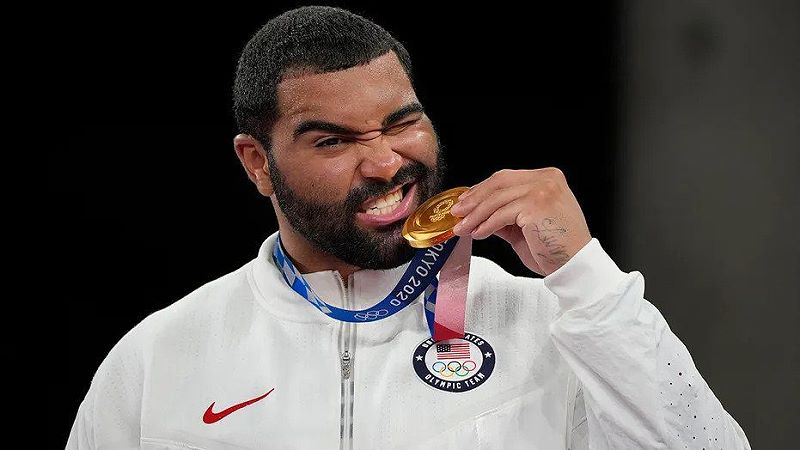 As noted, Olympic gold medalist Gable Steveson is on his way to joining WWE. During an appearance on The Wrestling Inc. Daily, UFC Hall of Famer Randy Couture was asked how he believes Steveson would fare inside the octagon.
"He obviously has wrestling skills," Couture began. "When it comes to grappling, there are a few sides to the coin. A lot of these jiu-jitsu guys are very comfortable on their butt, or their back, and very adept at finding ways to get you out of position, and submit you from there. I think that is something Gable would have to get used to, which is putting himself on his back and learning to operate from there. He's amazingly athletic. Obviously, he does the backflip (as a celebration routine after his victories). I mean, how many guys that size can do that?
"He's ridiculously athletic. If you give him enough time, he's a diligent enough guy to figure it out. I think the striking will come second nature to him. He can pick that up like every other wrestler I know, and be adept enough to get his hands on guys and make them wrestle him. And then his opponents are going to have a real problem."
Analyzing the future of Steveson's, Couture said he expects the 21-year-old prodigy to find success regardless of the path he chooses.
"He did an amazing job at the Olympics," Couture said of Steveson. "He showed that true American spirit and didn't stop wrestling until the buzzer sounds – in that Gold Medal match. He was almost untouchable until that match, so I'm very happy for him.
"He's obviously got a lot of offers on the table. I know the NFL and WWE are all talking to him. Obviously, some of the MMA promotions have reached out as well. He's got a very, very bright future. There are also rumors that he may go back to finish his senior year in Minnesota, which I think is a very smart move as well. Get your degree done, go out there and win another NCAA Championship, and he can literally write his own ticket wherever he wants to go."