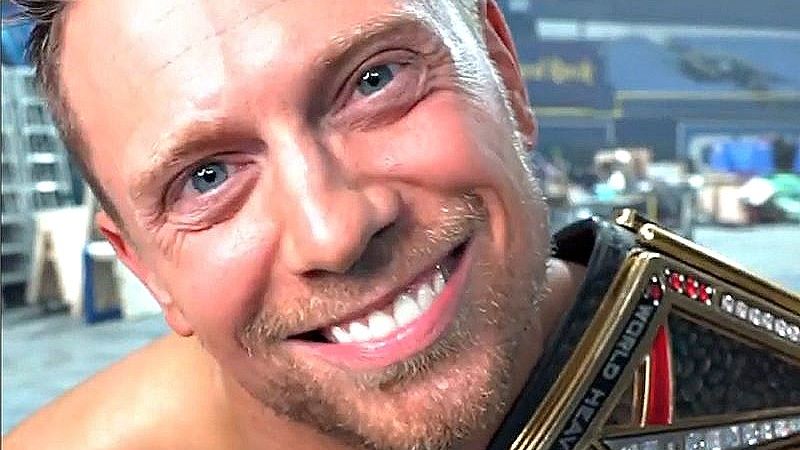 The Miz Reacts to WWE Title Win – The Miz shocked the WWE Universe when he finally cashed in his Money In The Bank briefcase and became WWE Champion at Elimination Chamber. 
After The Miz picked up the WWE Title, he cut a very short video for WWE's Instagram page. He had a very short, and mocking message for any fan who didn't like seeing him beat Drew McIntyre.
The A-Lister promptly left the frame to continue his WWE Title reign in spite of everyone who was upset by how the Elimination Chamber pay-per-view ended.
The Miz was also backstage to release his first interview as champion and he lets the WWE Universe know that he couldn't care less what they think about his latest title reign.
"Understand that I told you so," Miz said. "Whenever someone says I wasn't thinking on their level, I am a master strategist, I think further than anybody else in all of WWE. I didn't just take respect, I demanded it through all the WWE Universe, and I could care less if everybody's on the internet going, 'No, Miz doesn't deserve it, oh Miz shouldn't be WWE Champion!'
"Cry, go ahead and cry, and keep on doing it because that is the fuel that lights my fire. I am your WWE Champion, whether you like it or not. Ten years ago we had an Angry Miz Girl and I hope, and I pray, that their are thousands upon thousands, millions of Angry Miz Girls right here, right now, sobbing, weeping, wishing that Drew McIntyre was still their WWE Champion. He is not, I am. So this is me saying I am now content being awesome. See you at WrestleMania, or at Monday Night RAW, whichever I feel like because I am champion and I do whatever the hell I want!"
As seen below, the new WWE Champion poses with the title following his shocking Money in the Bank cash-in.