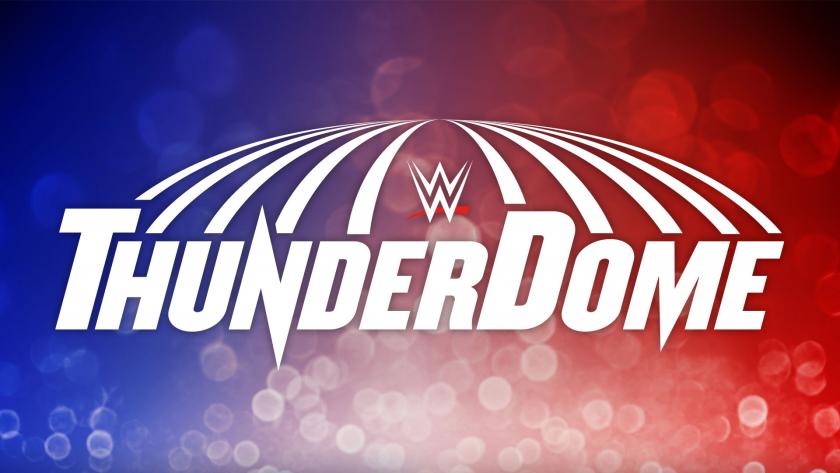 WWE is slated to leave Orlando's Amway Center in December, which means the company will need to find a new venue to host its ThunderDome shows.
It's been reported that WWE will need to be out of the Amway Center by the 4th or 5th of December. Thus, the company has been looking at various locations in order to host its interactive fan experience.
The big thing to note about any location that is discussed is it needs to not host NBA or NHL games as WWE wants to set up the stage and ring as well as all the screens and leave at the venue for multiple months to cut back on costs.
Dave Meltzer mentioned during today's edition of Wrestling Observer Radio that the company has talked about moving the ThunderDome to Tropicana Field in Saint Petersburg, FL.
"I don't know where they're going, believe it or not, Tropicana Field in Saint Petersburg has been talked about, which is a baseball stadium….I don't know how you run that every week. They'll have to run that twice a week. I mean it's good that you're in central Florida.
I think everybody wants to run Florida because so many of the guys live there, it's cheaper, you're not going to get shutdown, they start shutting things down all over the country, you're pretty confident Florida because the governor isn't going to shut anything down, but that's a big empty building. It's safer…I know there are all kinds of other indoor buildings they've talked to as well."
In recent years, WWE has held the Royal Rumble at baseball stadiums. WWE has yet to announce its new location for future shows although WWE does WWE has "something different" in the works for the Royal Rumble.