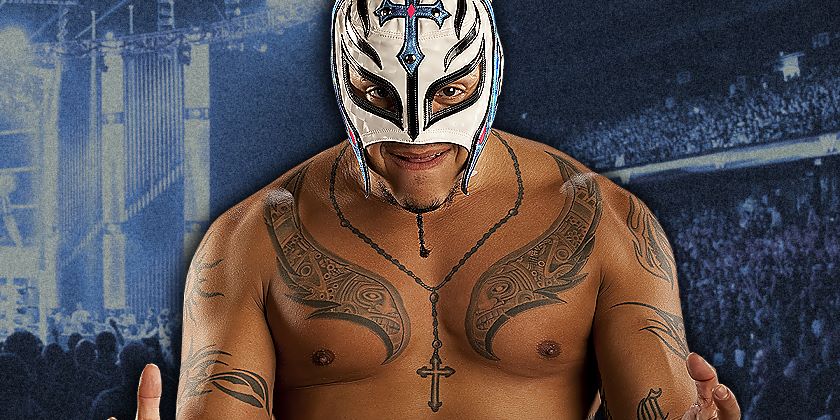 Secondo alcune fonti, la carriera di Rey Mysterio starebbe volgendo al termine e le voci di un imminente ritiro si moltiplicano. Ma andiamo con ordine nell'analizzare queste voci.
Nel corso dell'incontro di RAW fra Mysterio & Aleister Black vs. Seth Rollins & Murphy, Mysterio è stato brutalmente attaccato nel post match da un fin lì catatonico Monday Night Messiah.
A seguito dell'infortunio, la WWE ha annunciato che le condizioni di Rey Mysterio risultano "critiche". Ad essere interessata sarebbe la retina e i medici ancora non si esprimono aspettando che l'ematoma rientri in maniera da avere una valutazione corretta.
Fin qui si tratta di stoyline. Ovviamente non c'è alcun infortunio ma la cosa potrebbe portare a quanto dicevamo prima, e portare Rey Mysterio verso il ritiro.
Le voci di un eventuale ritiro di Rey Mysterio erano emerse già in occasione di Money in The Bank. Rey avrebbe dovuto essere il protagonista dell'annunciato volo giù dall'edificio della WWE. In effetti il volo c'è stato, ma è passato molto in sordina e non è certamente servito a concludere la sua carriera. Andiamo quindi oltre.
Recentemente, Mysterio ha rilasciato un'intervista a WWE The Bump, in cui non escludeva di mettere in gioco la propria maschera prima del suo ritiro. Come forse saprete, una volta persa la maschera, un luchadores deve ricorrere alla commissione della Lucha Libre per poterla indossare nuovamente.
Secondo alcuni, quella dichiarazione potrebbe dare il via ad una storyline che porterebbe Rey Mysterio a mettere in gioco la propria maschera. Data l'età, Mysterio ha 45 anni, perdere la maschera significherebbe probabilmente anche il ritiro.
Come si vede nei video, ci sarebbe proprio il fatto che la maschera gli è stata praticamente tolta e ciò potrebbe rappresentare l'inizio della storyline.
Ovviamente per adesso si tratta solo di rumors, ma da tempo lo stesso Rey Mysterio parla di fine carriera anche nei suoi segmenti. Solo nelle prossime settimane potremo verificare se la strada sia questa o meno.