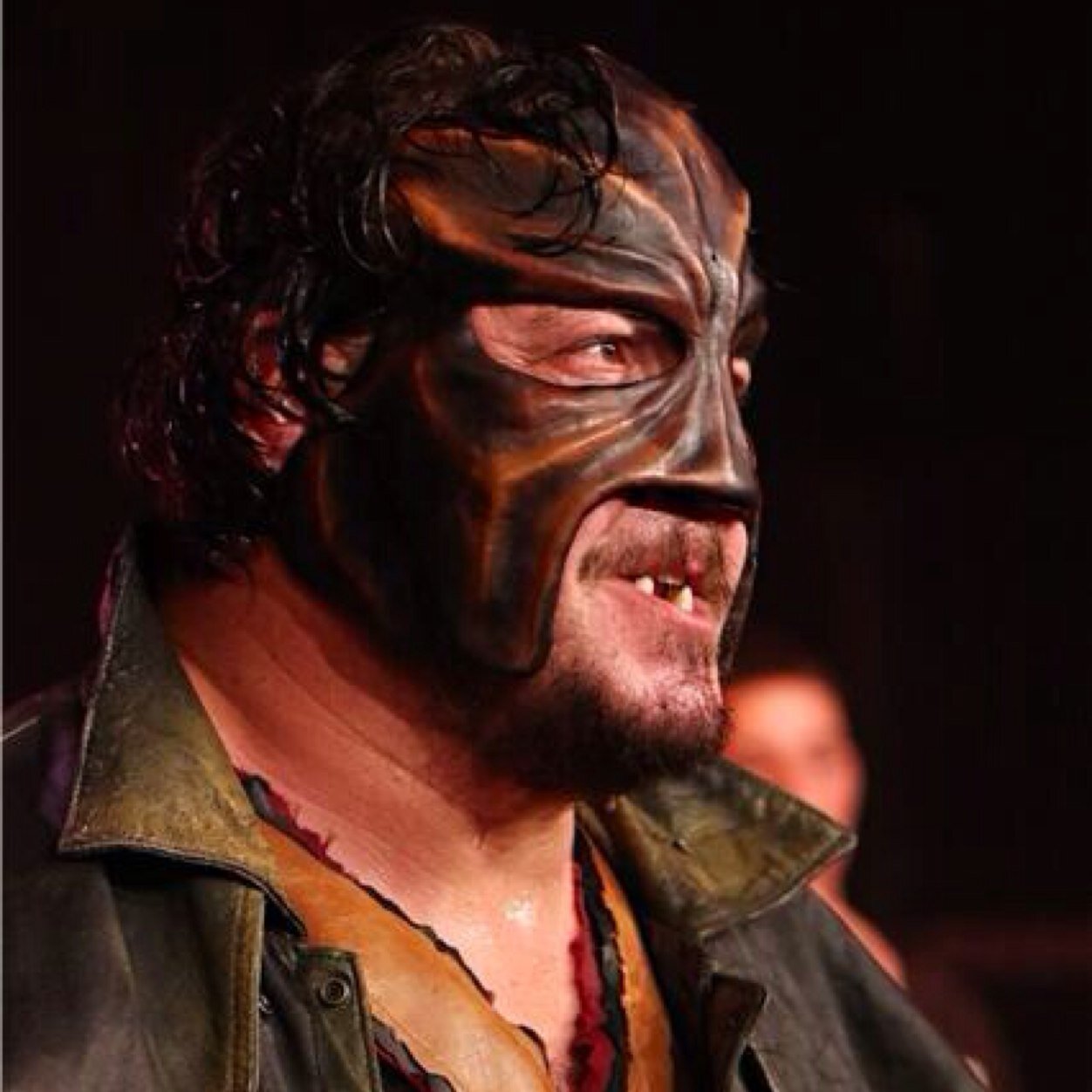 On the latest episode of Main Event Radio, Ryan Rider interviewed Joseph Park a.k.a. the Monster Abyss, and below are some interview highlights:

Impact celebrating their 15th anniversary with Slammiversary and his history in the company:
I sit back all the time and think on it. It's been an incredible journey. I've been fortunate to have the longevity. To be part of every Slammiversary; every year becomes more and more special to me. I'm really proud and excited about it. In a business where you don't always get longevity, I've been with Impact since the beginning. Looking back at all the great accomplishments. Sure we've taken our bumps on the road but we have always come out on top and are now moving forward and doing big things. The excitement level is high right now because we are in a different day, a different era. I'm excited for the growth of this company in the coming years. Thank you to the wrestling fans who have stuck with us through the good and the bad. To those fans that walked away from us, tune in and give us another shot. I think you'll be surprised in the direction and new vision. I'm proud of the Monster's Ball and the history and legacy of it. To have a match named after you is something I'm proud of. I'm looking forward to generations ahead bringing new angles, new swerves to that match-up. My flight record as far as who I've had the honor to mix it up with over the years. I've been in the ring with some incredible performers, incredible athletes. From AJ Styles to Sting to Hulk Hogan to Samoa Joe. It's been a bucket list of talent who I've been able to work with over the years.
Teaming with Hulk against Ric Flair and AJ Styles in one of Impact's highest rated episodes:
That was a big honor. One of those times where I had to pinch myself for a second. Being in the ring with two of the all-time legends of the business in Hulk [Hogan] and Ric [Flair] and one of the future legends in AJ Styles.
How his body feels today and if he's still got gas left in the tank:
I definitely didn't take the easy road. I've done it the hard way; by choice. I don't think I would've done anything differently. Maybe taken one or two less flaming tables to a concrete floor. Other than that I'm extremely proud of my body of work and what I was able to accomplish with Impact wrestling and the wrestling business overall. My longevity is something I cherish a lot. When I wake up in the morning I sometimes wish I would've done things differently but looking back I don't think I would've changed anything. I'm not a spring chicken anymore. I feel good. I feel re-invigorated. To be able to help the younger talent develop and attain their goals and still be able to contribute in the ring and be an "Impact player" still excites me. My tank's not full anymore but I've still got a good half tank. We will see what the future holds.
Bringing back Joseph Park to tag with Jeremy Borash against Scott Steiner and Josh Mathews at Slammiversary:
Joseph Park is a good guy. He's a clumsy guy but he holds a special place in my heart for sure. It is an odd match-up. I'm excited to team with probably my best friend in the wrestling business in Jeremy Borash. I've known him for a long time, since 1999, and we have a dear friendship. Scott Steiner is Scott Steiner. We may be in over our heads. It'll be an entertaining spectacle as long as we can stay out of the clinches of one Scott Steiner. One of the most unique performers ever and he has the gift of gab. He's an angry man. We're going to do our best and hopefully get it together in these next few weeks and be ready for July 2nd.
Crazzy Steve:
He is so hungry and passionate. Him and Rosemary really reinvigorated me. I'm kinda the old dog on the yard and they were the new puppies. We got along so well and the three of us had a great relationship and friendship.
Don West announcing at Slammiversary, and whether Mike Tenay will join him at the booth:
I don't know. That's something over my head (regarding Mike). Having Don West back is a special thing. Him and Mike together are one of my favorite announce teams ever. To have DW back for Slammiversary is so special because of all the moments his voice was a part of. It's going to bring me down memory lane every time I hear his voice.
Him being a frontrunner for the Impact Hall of Fame:
I'd like to think that my credentials, my resume speak for themselves. The culmination of one's career; body, mind, and spirit. I think that I qualify for that spot. There are also a lot of other qualified and well-deserving folks. I'm honored to be mentioned as a candidate after the culmination of a great career.
Other names he'd like to see inducted:
Mike Tenay. Jeremy Borash, what that guy has done for the company and everything he touches turns to go. "Cowboy" James Storm, that man has been around a long time and has done a lot for Impact over the last 15 years. Also America's Most Wanted with Storm and [Chris Harris] were a big part of the original history of Impact Wrestling. They built it from the beginning and those two guys together are well deserving.
Dixie Carter:
I truly believe that she deserving to go in the Hall of Fame. She ran a company for 15 years and established its history. Gave us all a platform to become an international company, the merchandising, action figures, the SpikeTV deal…all that stuff was under her watch. I know she takes a beating in the media but they don't know all the work she put in and the passion that she had.
Impact being the biggest star maker in the mid-2000's:
AJ Styles was off and running, Samoa Joe, Abyss, America's Most Wanted. Kazarian and Daniels. Impact did an incredible job of making new stars in the mid-2000's. You see that evident today to see where these guys have gone in their careers. The development of wrestlers the last decade or so has been really impressive.
On Jeff Jarrett coming back to Impact and if he would like to see Jarrett return to the six sided ring:
I kinda would. I think a lot of people are wondering about that. Will he return to the ring? I don't have an answer. I'd love to see Jeff get back in the ring. He's a legend and has continued to help the business grow in front of the camera and behind the scenes. His passion is stronger now than when I met him 15 years ago. Never say never. When you have somebody like a Jeff Jarrett, anytime he steps back in the ring it will create a buzz. We want to create that buzz again and bring the company forward and if Jeff decided to do that he would be a major part of it. Jeff Jarrett has a strong vision; he's always had a strong vision. He's not just a talker, he's a doer. He knows where he wants to go and where he wants the company to go. In the past this company lacked a bit of vision, that overall vision of where we want to go and end up. Jeff has that vision and leadership and things will fall into place.
Going back on the road:
Something that the brand has really lacked in the last couple of years. Touring out domestically and internationally. Letting the fans in the big and small markets experience the Impact Wrestling brand. Our house shows were really unique in flow and presentation, not to mention the revenue stream that it opens for the company. It is vital to the survival and growth. First week of August will be our first undertaking in a few years in New York. It's big for us and for the wrestling fans that we will be back on the road again.
---
FOLLOW US ON YOUR FAVORITE SOCIAL MEDIA. WE ARE ON FACEBOOK, TWITTER AND G+!
---
LATEST NEWS var numposts = 5;var showpostthumbnails = true;var displaymore = false;var displayseparator = true;var showcommentnum = false;var showpostdate = false;var showpostsummary = true;var numchars = 100;