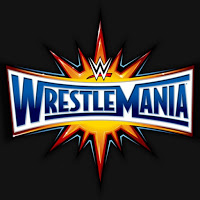 As previously noted, WWE announced that WrestleMania 33 became the second highest grossing WrestleMania in WWE history, behind WrestleMania 32 in Dallas. The attendance was marked at 75,245, which made it the highest-grossing event in stadium history, totaling 14.5 million dollars.

According to the Wrestling Observer Newsletter, the number of paid attendees actually landed at around 63,100. Although the Camping World Stadium could seat 63,000, the reason why it was nearly 2,000 less than capacity was due to the set and staging, which brought the number down.
WrestleMania 33 was also only the fifth pro wrestling show to top the $10 million mark, passing the $12.6 million total from WrestleMania 31. In addition to being the most watched WrestleMania of all time, it also ranked No. 2 in Google searches on April 2. Along with John Cena and Nikki Bella, the Undertaker and Jeff Hardy were among the highest WWE names searched on Google.
---
GET EVERY NEWS 24/7 FOLLOWING US ON YOUR FAVORITE SOCIAL MEDIA. WE ARE ON FACEBOOK, TWITTER AND G+!
---