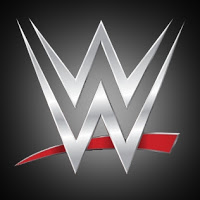 – Below is the trailer for the new season of "Celebs React" from Fine Brothers Entertainment, featuring Sheamus' return to the series. The series is available now via Fullscreen.com.

– This week's WrestleMania 33 go-home edition of WWE SmackDown ranked #1 among series & specials for the night in Nielsen's social media TV ratings. SmackDown had 86,000 interactions on Twitter with 20,000 unique authors, down from last week's 86,000 interactions and 23,000 authors. SmackDown also had 128,000 Facebook interactions with 80,000 unique authors last night, down from last week's 142,000 interactions and 86,000 authors.
– As seen below, Big Show was training with former WWE Tag Team Champion Billy Gunn in Orlando last night as he prepares for WrestleMania 33. Show will go to war in the 4th annual Andre the Giant Memorial Battle Royal this Sunday.
— Kip sopp (@RealBillyGunn) 29 marzo 2017
---
GET EVERY NEWS 24/7 FOLLOWING US ON YOUR FAVORITE SOCIAL MEDIA. WE ARE ON FACEBOOK, TWITTER AND G+!
---