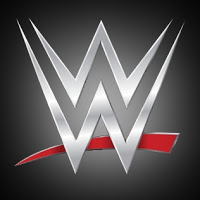 There may be some major changes coming for the WWE Network, according to a recent report from Dave Meltzer of Wrestling Observer Radio, supported by a survey making its way around the internet, polling fans on potential changes headed to the streaming service.
The first potentially huge piece of news is the consideration of up to four different pricing options. This has been an idea talked about for quite some time, but with the survey going around we have a look at some of the ideas they are actually considering. While there's still plenty of time for plans to change, and none of these are remotely official yet, here is a basic outline of what the tier system would look like:
FREE: Access to short video clips (think YouTube), access to the 24/7 live stream excluding WWE PPV, NXT and the Cruiserweight Classic, and up to five hours per month from the video archive. This tier includes full commercials.

$4.99: For tablets and smart phones only. Complete access to the 24/7 live stream, the "Big Four" pay-per-views, pre-recorded NXT episodes, with limited commercials.

$9.99: Essentially the same package as current subscribers already have. The only major difference is this tier may feature a weekly version of the Cruiserweight Classic and live episodes of NXT.

$14.99: Everything in the previous tiers, plus access to exclusive fan perks, Hall of Fame fan voting, and "independent wrestling content". This tier would have no commercials.
The second piece of potentially major news comes from the $14.99 per month tier, as under "independent wrestling content", both TNA and Ring of Honor are specifically mentioned as possible options to stream on the Network. Obviously there has been a ton of speculation about the future of TNA recently, with WWE allegedly in the mix to buy the company's video library, but as of this posting there are still no official deals in place between WWE, TNA or ROH. According to reports, however, there will be a push from WWE to obtain the rights to stream independent non-WWE content on the Network, much like UFC has done with various promotions on their Fight Pass network.