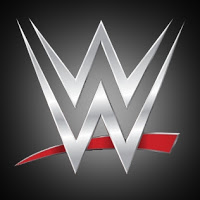 The Vaudevillains, The Ascension and Breezango vs. The Hype Bros., The Usos and American Alpha
Simon Gotch and Aiden English are out first, followed by Konnor and Viktor. Tyler Breeze and Fandango are out last for their team. Zack Ryder and Mojo Rawley are out first for their team. Jimmy Uso and Jey Uso are out next, followed by Chad Gable and Jason Jordan to a pop.
Gable starts off with Breeze. Back and forth until English and Jey come in. English works him over until Uso nails a big uppercut, then a slam. Mojo comes in and takes over with English. Mojo with shoulder blocks. Ryder comes in for a quick double team and a 2 count on English. This leads to all twelve men brawling in the ring. The Ascension toss The Usos and stand tall until American Alpha both jump off the top rope and take them out. Breezango pulls them to the floor but Ryder dropkicks them both. English sends Ryder into the ring post. We go to commercial.
We come back to Gotch going for a pin attempt on Ryder. Viktor comes in and works Ryder over in the corner, then keeps him grounded. Ryder looks to make a comeback for a tag but Viktor takes him back to the corner. Konnor tags in for some double teaming and a 2 count. Konnor stomps on Ryder now. Breeze tags in and keeps Ryder down in their corner. Fandango and Viktor also get tags to keep Ryder down. Ryder finally fights some of the heels off and reaches for a tag to Jimmy. Konnor stops it but Ryder drops him with a neckbreaker. Jimmy and Breeze go at it. Uso with a Samoan Drop.
Uso blocks Konnor and keeps at it with Breeze. Gable comes in and tosses Fandango and Breeze on their head. Jordan with an exploder on Gotch for a 2 count as English breaks the pin. English with a spinning sitdown powerbomb on Gable. Mojo decks English. Breeze nails Mojo. Viktor takes out Ryder. Breeze and Viktor double team Ryder now. Mojo comes over and powerbombs them both from the corner. Ryder nails the El-Bro drop. More chaos as Uso and The Ascension get involved. Gable dumps some heels to the floor. The Ascension grabs Gable and try to double suplex him to the floor but The Usos stop them with superkicks. The Usos run the ropes and nail a big dive onto their opponents on the floor. Gotch sends Gable to the apron. Jordan spears Gotch in the corner. Jordan and Gable hit their finisher on Gotch but didn't see Uso tag himself in. Uso goes up top and steals the pin after a big splash.
Winners: The Usos, American Alpha and The Hype Bros.
– After the match, there's some tension between the winners as Jey looks upset about something. We get replays and go back to the panel.