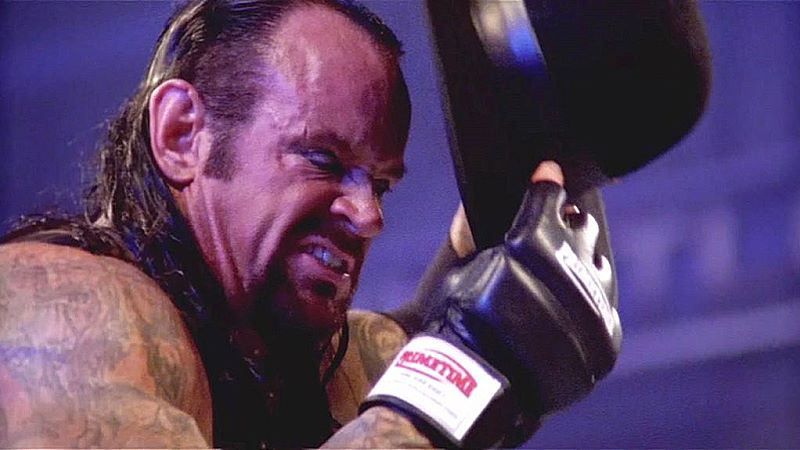 Undertaker Launches New Project Outside of WWE – On his Instagram, Undertaker has unveiled a new project on Patreon called "Six Feet Under," which offers fans exclusive content.
It's worth noting that this project is independent of WWE, and it's promoted as a personal endeavor by Mark Calaway himself. "Six Feet Under" features three different subscription tiers, with prices ranging from $5 to $10 per month, allowing fans to access various exclusive content.
"Hey everybody, Mark Calaway, aka The Undertaker. I am really excited because I have been working on a project called Six Feet Under. So, what I need you to do is tap on that link. It is going to take you to my Patreon account. And there, you are going to receive exclusive content, not only of my wrestling career, my personal life, my views on things, just a whirlwind of all things Mark Calaway. So click on that link, go over to Patreon, and check it out."
The Undertaker made a surprise appearance on WWE television during a recent episode of NXT, where he laid out Bron Breakker after the main event. This marks one of his most recent appearances on WWE programming.
Undertaker officially retired after his iconic Boneyard Match against AJ Styles at WrestleMania 36 in 2020. He had his Final Farewell at Survivor Series 2020 before being inducted into the WWE Hall of Fame last year. Despite his retirement, he occasionally makes special appearances within the WWE world.
Stay tuned to WrestlingAttitude, WA.Com On Twitter and Google News for more.
Undertaker Launches New Project Outside of WWE