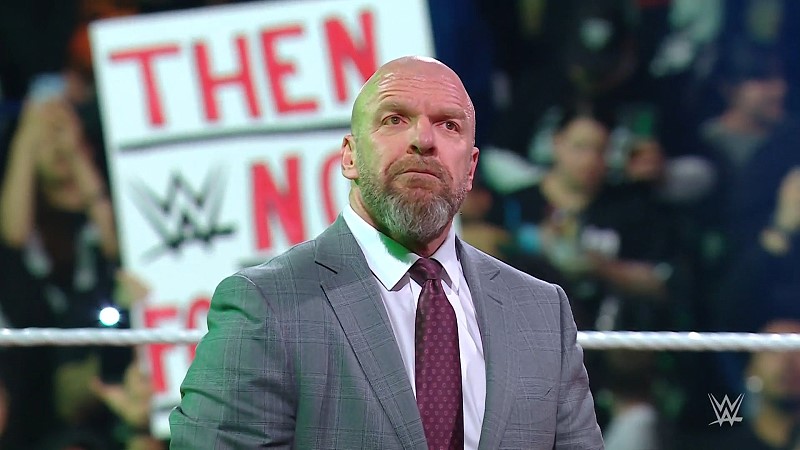 Triple H on Edge Leaving WWE, Jade Cargill's Debut – Paul "Triple H" Levesque, WWE's Executive Vice President of Global Talent Strategy & Development, held the usual press conference following WWE Fastlane. During the conference, he covered various topics related to WWE and its talent.
Jade Cargill's WWE Debut:
"When she's ready to blow the roof off of everything we do, right? There is one thing I am, it's patient for stuff like this."
"Her ability and her rise has been incredibly quick. This is a different system, this is a different level of everything. What doesn't exist elsewhere, exists here. That opportunity for her to learn at a different level and get to a different place, that's just the way it is."
She's ready for it all, she's ready to dig in, she's ready to work her ass off… But the thing you don't want to do is you don't want to put somebody in a position that they're sort of ready for. You want to make sure they're damn ready for it… No matter what happens, she's gonna knock it out of the park. When is that? Not sure. Where is she gonna go? Not sure."
"What a future."
"I look forward to strapping the rocket on her."
Edge leaving WWE:
"Time, right? The time was right for him, the time was right for us. I think he had an amazing career and an amazing sendoff here. I think he felt like he had done what there was to do, I think we sort of felt, 'Yeah, I think you're right,' and I wish him the best."
"I think he said it the other day, right? There's no animosity here, there's no hard feelings here. He's doing what's right for him and his family."
"I'm happy for him. I'm very, very happy for him. I sent him that in a message, 'I'm happy for [him] and proud of him, and happy for him."
"If somebody feels like a different opportunity is better for them? Great, that's wonderful. But the machine doesn't stop for anyone."
Stay tuned to WrestlingAttitude, WA.Com On Twitter and Google News for more.
Triple H on Edge Leaving WWE, Jade Cargill's Debut