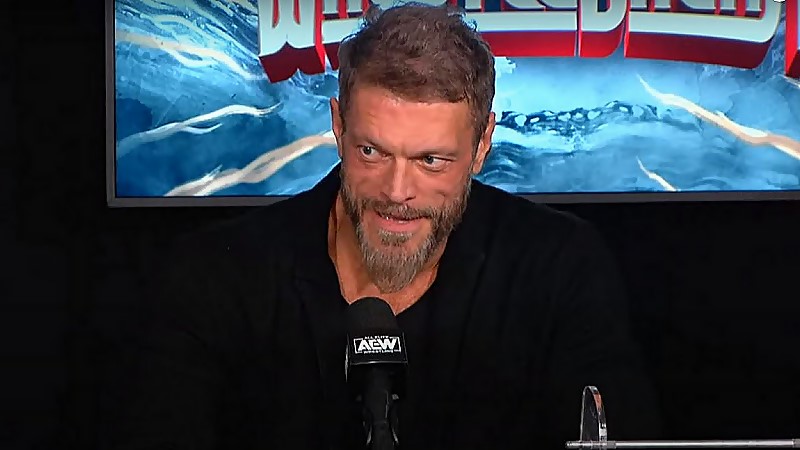 Adam Copeland to Wrestle Full Time in AEW, First Match Revealed – During the AEW WrestleDream press conference, AEW President Tony Khan and Adam Copeland (FKA Edge) discussed Rated R Superstar's debut and future with the company. Tony Khan emphasized that Copeland is joining AEW on a full-time basis, and he will be a regular part of the AEW roster. Copeland's return to weekly wrestling is a significant development in his career.
"This is full-time. Adam is going to be with us every week. He's going to wrestle, he's a full-time part of the AEW roster. It's been a long time since anybody has seen Adsm wrestle as much and at the level he's been in AEW. He's wrestling at the highest level in recent years. He's going to be here on a weekly basis," said Tony.
Tony also noted that Copeland will speak on the October 4 episode of AEW Dynamite.
Copeland said about joining AEW, "Part of coming here is that I want to contribute. I wanted to help. I just felt like here, I'd really be able to do that an have the opportunity to be able to do that. I look at an entire fresh roster of faces and so many talent that I've never laid hands on before and that, to me, as a person who is driven by challenges, that for me was the biggest thing. I've never been in a ring with Samoa Joe or stood in a ring with Sting before tonight. I see Nick Wayne, Swerve, there are so many possibilities for me. At this stage of my career, that is so enticing and exciting. I felt free. It felt fun. I felt the same feeling I had when I would come out for my indie shows when I was Adam Impact or Sexton Hardcastle. It was this brand new thing I always wanted to do. That feeling, I felt it out there. At this stage in my career, to feel that, that's special. 31 years in, to feel that way, that's a gift. This is all I ever wanted to do and this feels like an opportunity to come in, and not just come in every three months. I'm going to be there every week. I'm a full-time guy. I want to do that for as long as that is possible. I feel that's how I can help the most. More than anything, that's what I'm here to do."
Copeland's debut with AEW was marked by a dramatic rescue of Darby Allin and Sting from an attack by Luchsaurus, Nick Wayne, and Christian Cage at the end of the AEW WrestleDream event.
Fans can look forward to hearing more from Adam Copeland on the October 4 episode of AEW Dynamite, as well as his upcoming match against Luchsasaurus on the October 10 episode of AEW Dynamite. Copeland's presence adds a new dimension to AEW's already impressive roster, and his full-time commitment is sure to create exciting opportunities for fans and wrestlers alike.
Adam Copeland to Wrestle Full Time in AEW, First Match Revealed