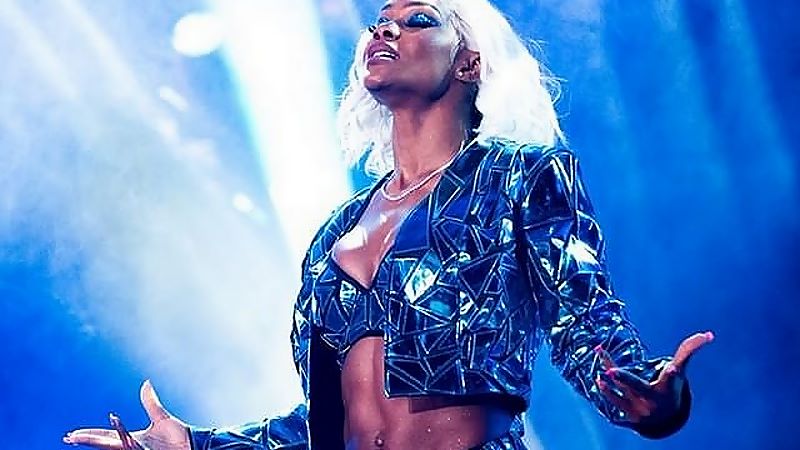 WWE Developing Major Main Roster Plans for Jade Cargill – The major headline of the past week has been WWE's official signing of former AEW superstar Jade Cargill to a multi-year contract. WWE's social media team has been pulling out all the stops to welcome Cargill, showcasing her training sessions at the Performance Center and arranging a slew of media appearances, including interviews with The Ringer and ESPN.
According to insights from the Wrestling Observer Newsletter, WWE has grand plans in store for Cargill once she reaches the main roster. However, a specific debut date has yet to be confirmed. Many within the wrestling community believe that prior to her main roster debut, Cargill should spend some time honing her skills in the NXT brand. This perspective stems from the fact that while Jade Cargill is undoubtedly a charismatic and talented wrestler, there have been concerns raised about her in-ring abilities. She has faced criticism for various shortcomings in her past performances.
As a result, WWE seems to be contemplating a carefully planned trajectory for Cargill's main roster debut. One possibility is that she might debut in a non-wrestling capacity, possibly in interference segments, before transitioning into full wrestling competition once she has undergone further training and development.
This approach reflects WWE's commitment to ensuring that Cargill is well-prepared and ready to make a significant impact on the main roster when her time comes, while also allowing her to refine her in-ring skills. Fans can look forward to seeing how WWE strategically introduces Jade Cargill to the grand stage and what her future holds within the company.
Stay tuned to WrestlingAttitude, WA.Com On Twitter and Google News for more.
WWE Developing Major Main Roster Plans for Jade Cargill