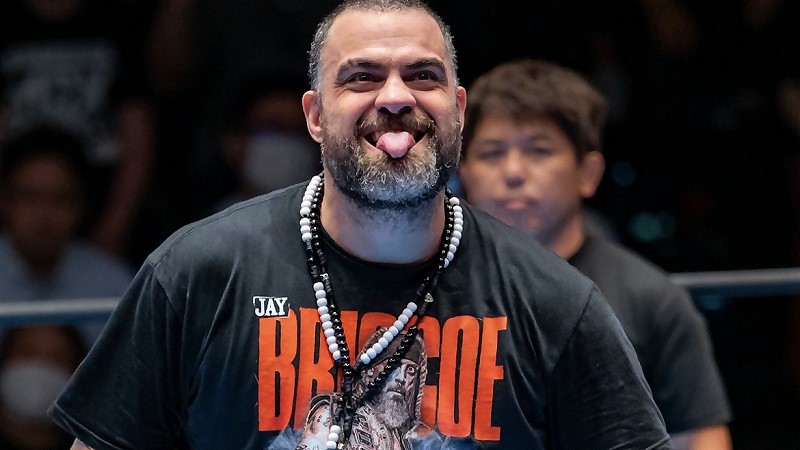 Eddie Kingston Reacts to ROH World Title Win – As noted, Eddie Kingston secured a victory over Claudio Castagnoli to capture the ROH World Championship, with Kingston's NJPW STRONG Openweight Championship also at stake.
After tonight's Dynamite: Grand Slam, AEW released video interview featuring Eddie Kingston's remarks following his monumental win. Kingston openly admitted to not having a personal fondness for Castagnoli's wrestling style but expressed profound respect for the former champion and the remarkable championship reign he had.
Additionally, Kingston dedicated his triumph to the memory of John Jirus, more widely recognized as the former ROH World Champion Xavier, who tragically passed away in 2020.
"I'm in pain. That stage hurts. Claudio hurts every time he hits you. I don't like him as a human being. But I shook his hand because let's be honest, he was a great Ring of Honor Champion, and I've always said he was a great wrestler. I just don't like him as a person, and that's not gonna change. But I can definitely show him that I've grown. I've grown up. Back in the day, I wouldn't have shook his hand. I would have spit in his face, and then I would have gloated. But bro, I grew up man. I'll give him his due and his respect. I'm proud, I'm happy. When I get back to the hotel, I'm not gonna be proud and happy because now I know I gotta defend this championship and this championship. It's gonna be hard, but I like it. Without struggle, there is no progress. I feel too weird if there is no struggle. But this is dedicated to Xavier, the second-ever Ring of Honor World Champion. Rest in peace, bud. Thank you for everything you've done for this business. Thank you for being good to me in the locker room. But this one's for you, dog. This one's for you because people should remember who you are. X marks the spot, baby. Love you, X. Rest in peace. I'm good, man. I just wanna go see my parents. We good? New work in this mother," Kingston said.
Eddie Kingston Reacts to ROH World Title Win