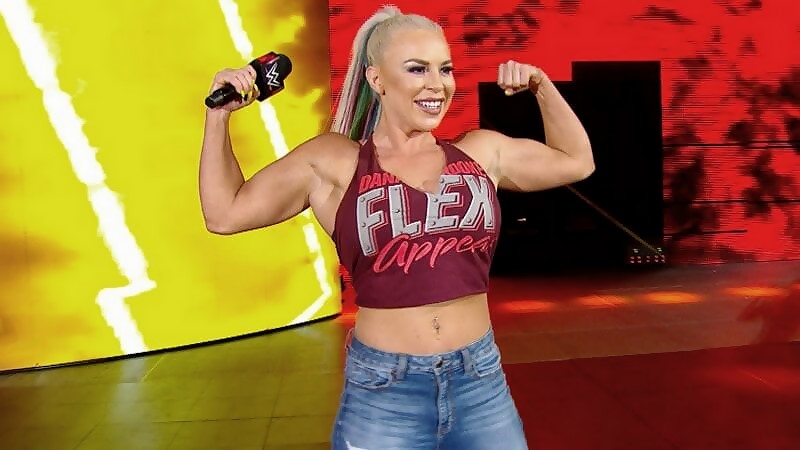 Dana Brooke Comments On Her WWE Release – Dana Brooke was among the names released by WWE in recent roster cuts. She issued a statement on her departure where acknowledged the highs and lows of the wrestling business, emphasizing the support of her co-workers and fans during challenging times.
Dana Brooke's message is filled with gratitude for her time in WWE, her accomplishments, and the people she has met along the way. She assures her fans and supporters that this isn't the end but a new chapter in her journey, promising to keep going and continue her wrestling fairytale. It's a touching reflection on her career and the impact wrestling has had on her life.
"I have tried to wrap my head around this & have written so much and deleted it so many times be no words seem to fit… so here it goes-WWE (wrestling) has been my Fairytale, my true-love relationship. I started this 1st chapter of my Fairytale 10 years ago & I had no idea what I was getting myself into. This world was all very brand new to me and I was leaving things that I was very comfortable with. I questioned myself a lot thinking am I doing the right thing, will I even be good at this, & will I regret everything I am leaving behind? My answer to those questions quickly became a NOOOO! I fell those questions quickly became a NOOOO! I fell in love with WWE.. I fell in love with wrestling, my family away from home, and every single time I went out there to perform. I called it my drug of choice, there was no bigger rush or high in this world than performing in front of the WWE UNIVERSE & fans all around the world, it was electrifying!!
With that being said, there were always moments where I wasn't happy with my performance or was missing my family & long lonely nights on the road. Just like a relationship, you have the best of times and the worst of times. As years went forward THIS BUSINESS BECAME ME… I gave it my everything, it was my BECAME ME… I gave it my everything, it was my priority & my true LOVE!!! Just like a fairytale, things happen and your world comes crashing down. That happen in 2017 when a tragedy happen & I lost a loved one. I had two directions I could take- either bury myself in a deep hole of depression or rise to the top, & l always and will forever say WWE (WRESTLING) saved my life! It was all I ever had… my co-workers & fans were all I ever knew for so many years and turning to wrestling was my escape! I knew I could only push forward and never look back. 6 years later, I have accomplished so much & met so many amazing people & have strived to become better in every aspect of wrestling. This isn't THE END… this is moving forward to the next chapter of my fairytale.. a rocky patch In my relationship named WRESTLING- but I promise YOU ALL, I WILL KEEP GOING.. I will never let you down.. I LOVE YOU ALL… the fairytale continues..
-DB…"
Dana Brooke Comments On Her WWE Release