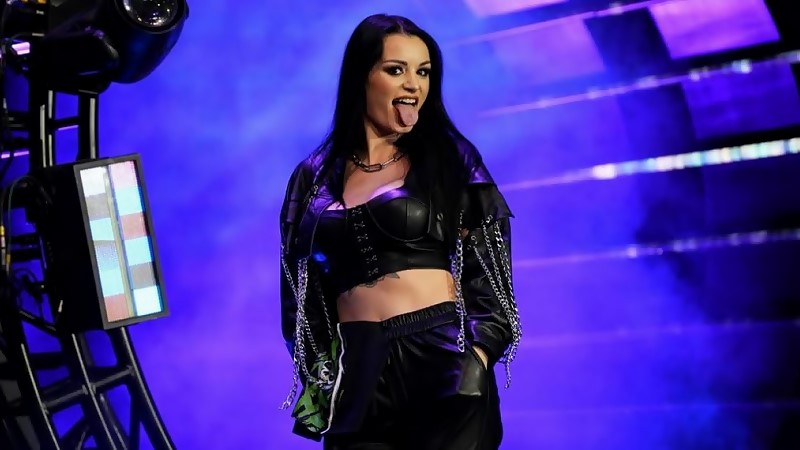 Saraya Sends Message To Mercedes Moné – As noted, Mercedes Moné was in London for AEW All In and she made a notable appearance in the crowd during the event.
On the AEW All In post-show media scrum, Tony Khan, the CEO of AEW, addressed Moné's presence at the event and her on-screen visibility. Khan explained that Moné, whose real name is Mercedes Moné, had not yet been medically cleared for action. However, he considered it an excellent opportunity to have a prominent international wrestling star in attendance.
"She's not cleared, Mercedes Moné," Tony Khan said. "It was great to have her here. She last competed for New Japan Pro-Wrestling, so I thought it would be excellent to have one of the top international stars in all of pro wrestling here. The last time we saw her compete, she was competing against Willow Nightingale and there is a lot of exciting international pro wrestling. I thought it would be great to have her here to see all the matches, but she's not cleared.
"I thought it would be good to have her take in the show. Definitely, a lot of potential things could happen there, and I know New Japan Pro Wrestling has had great experiences working with her and I thought it would be great, given that she's not cleared, but wanted to take in the biggest paid pro wrestling crowd of all time and see what AEW is all about. I thought it would be good for her to be here, but obviously she's not wrestling or cleared or doing anything anytime soon. For the world champion, there is all kinds of people who want to take a shot at you."
Saraya, the newly crowned AEW Women's World Champion, expressed her interest in competing against Moné and winning the title in her presence. She welcomed the challenge and mentioned, "That's right, bring her on," Saraya said. "I saw her and thought, 'Okay, she's going to be watching, great.' We already have history. I wanted to win the championship in front of her, honestly. I know if she were to ever come in, she's going to try and get this, [and] I say, absolutely, bring her on. Mercedes, if you're watching this, we can't wait for you to finally join us."
Currently, there is no official information regarding Moné's potential arrival in AEW or her return to in-ring action. Moné has been recovering from an injury sustained during her participation in NJPW Resurgence on May 21.
Stay tuned to WrestlingAttitude, WA.Com On Twitter and Google News for more.
Saraya Sends Message To Mercedes Moné