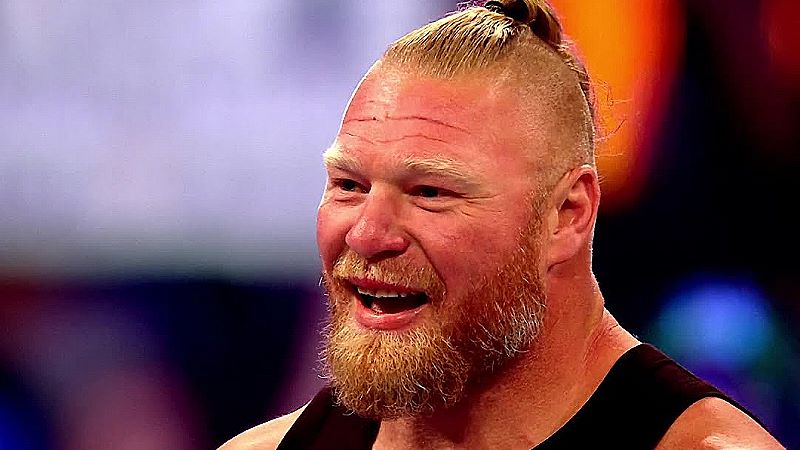 Dana White On Potential Brock Lesnar UFC Return For UFC 300 – Brock Lesnar has entered another hiatus from WWE following the conclusion of his rivalry with Cody Rhodes. This feud commenced after WrestleMania 39 and spanned three matches, culminating in their final encounter at SummerSlam.
UFC President Dana White spoke to Sports Illustrated about the possibility of Lesnar returning to the UFC for UFC 300, set to take place in the spring. White ruled out this scenario, stating, "Brock looks good, doesn't he? He always does. I think Brock's done. I don't think he ever comes back."
Lesnar's anticipated return to WWE is expected in January, aligning with the buildup to the Royal Rumble and the journey leading to WrestleMania 39.
In the realm of mixed martial arts (MMA), Lesnar boasts a pro record of 5-3 (1 no contest). This includes his stint as a contender for the UFC World Heavyweight Title. Following his defeat to Alistair Overeem at UFC 141, Lesnar retired from MMA. However, he briefly resurfaced in the MMA arena for a fight at UFC 200 in 2016.
It's worth noting that Lesnar's victory over Mark Hunt at UFC 200 was later overturned due to a positive test for hydroxy clomiphene, a banned substance. This marked the first instance of Lesnar facing drug testing from the United States Anti-Doping Agency (USADA).
Dana White On Potential Brock Lesnar UFC Return For UFC 300