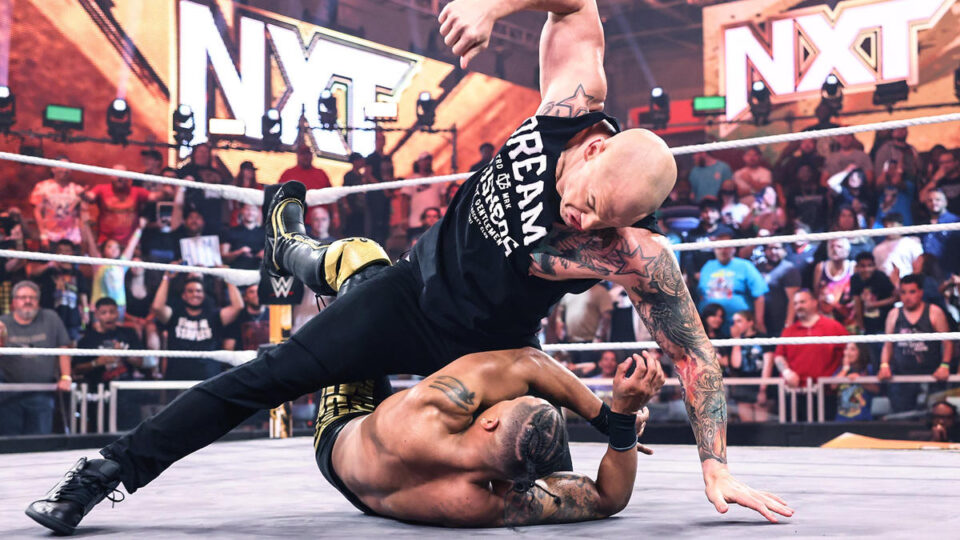 Baron Corbin Wants To Stay In NXT – In a candid interview with Joey Karni of The Angle Podcast during WWE SummerSlam 2023 weekend, Baron Corbin opened up about his decision to make the switch to NXT and his desire to continue his journey on the developmental brand.
The decision to join NXT might come as a surprise to some, given Corbin's established presence on the main stage, but the wrestler expressed enthusiasm about the opportunity to further develop his skills and reignite his career on the developmental platform.
The latest edition of NXT saw Corbin pick up a win over Andre Chase. At Great American Bash, he clashed with Gable Steveson and their match ended in a double count out.
I'm still on all three shows. But I am fighting to stay in NXT a little bit because I really just wanna give our audience a good break from me, you know? Give them a few months without me driving them nuts. So I would like to personally stay in NXT for a couple more months and just really fine-tune the details of what I'm trying to bring to the people and I mean, NXT's great but I'm also enjoying working the superstars down there. They're hungry, they got a lot of energy, a lot of excitement, they love this. It elevates your passion… So it's a fun place to be. They could call me for SmackDown tonight. I don't know. I don't know what's happening but, I'm loving it down there.
Baron Corbin Wants To Stay In NXT