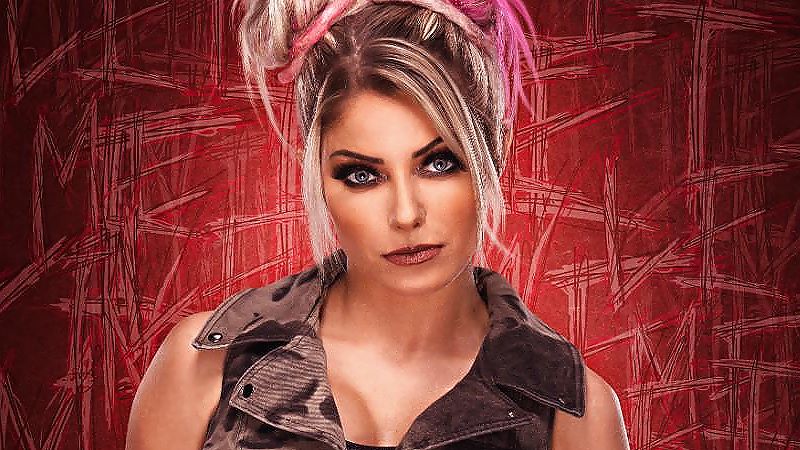 Alexa Bliss is looking forward to returning to WWE, but she won't rush the process.
In May, Bliss announced that she is pregnant, so it will be quite some time before she comes back to WWE. Bliss last wrestled at WWE Royal Rumble 2023. There, Bianca Belair beat her to retain the WWE RAW Women's Championship.
In an interview with The Messenger, Bliss noted that she knows she likely won't be able to rush back to work.
"I probably won't bounce back as fast as I hope," Bliss said. "I'm going to get to working out and doing all that stuff and get to where I need to be, you know, to have time. [I'll have] the first fundamental months with the baby before thinking about trying to rush back to work."
In her initial announcement, Bliss stated that the baby set to arrive in December 2023. As of this writing, there is no word on when the former RAW Women's Champion will return to the ring.
Alexa Bliss Explains How Time Away Can Be Beneficial
Alexa Bliss has reinvented herself several times throughout her WWE career. Having some time away is a key part of the process. With that in mind, she explained that being away gives people time to miss you.
"Time away is always a good thing," Bliss said. "When it comes to WWE, time away and reinventing a character and evolving yourself is the key to career longevity at WWE. So I always say, 'Time away is such a good thing because it gives people the time to miss you.'"
Likewise, Bliss detailed the challenge of being on WWE television all the time, as it can be limiting for a character. By taking time off, performers have a chance to evolve and move forward.
"When you're being seen on WWE three or four times an episode, you don't really have anywhere to go with your character," Bliss said. "So whenever you take time off, it's always a good time to evolve and to keep going. And I've already been probably six or seven different versions of myself. And each time it's done well with merchandise sales, with bookings and all that stuff. So I don't really like to go backwards with my work. I always like to go forward."
Bliss recently stated that WWE extended her contract. Check out her comments here. Click here for Baby Gender Reveal Video.
Stay tuned to WrestlingAttitude, WA.Com On Twitter and Google News for more.
Alexa Bliss Says She Won't Bounce Back To Work After Pregnancy