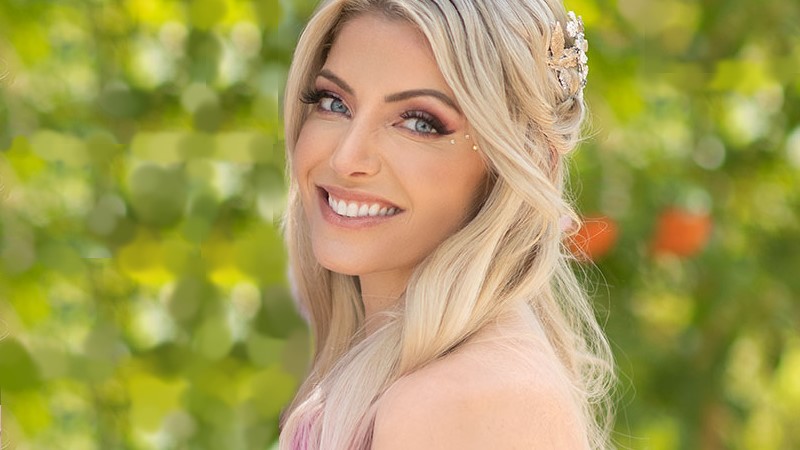 Alexa Bliss Baby Gender Reveal Video – Alexa Bliss and Ryan Cabrera announced back in late May that they are expecting their first child in December 2023. Now they partnered up with ET to release their baby gender reveal video to announce that they are expecting a daughter.
The ET reveal was held separate from a reveal they held for friends and family. Bliss tweeted a clip from that reveal, which you can see below.
"BABY GIRL !!! [pink heart emoji x 3]," she wrote as the caption to the post, which many of her co-workers have responded to with congratulatory messages.
Bliss, who tied the knot with the platinum-selling singer Cabrera in April 2022 after first dating in February 2020, has been away from WWE since losing to then-RAW Women's Champion Bianca Belair at the 2023 Royal Rumble. It was then reported that Bliss was on a planned hiatus, but no other details were available at the time. She noted in a May interview that she found out she was pregnant while preparing for her return to the ring. Bliss also revealed in the interview that WWE gave her time off to work on FOX's The Masked Singer, which she appeared on in late March, and that the company extended her contract so she will be able to return when she's ready. Bliss said she will probably get back in the gym around one month after giving birth, and will then move forward on her WWE return from there.
You can see the full gender reveal tweet from Bliss below:
Alexa Bliss Baby Gender Reveal Video