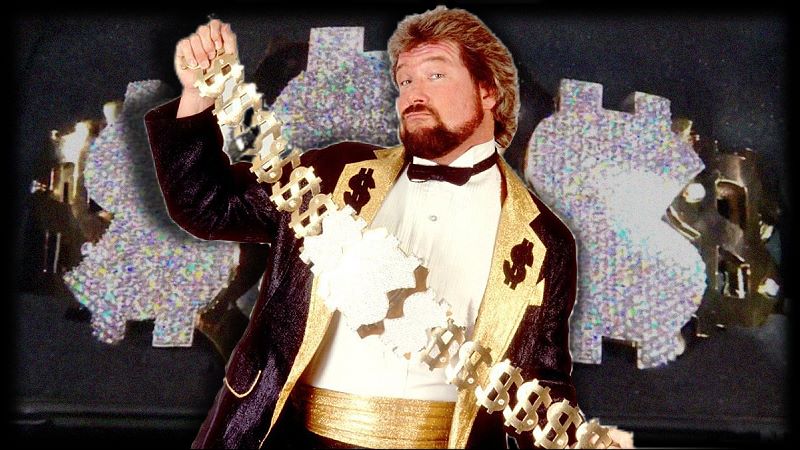 Ted DiBiase Dealing With Severe Brain Trauma – While speaking on his Everybody's Got A Pod podcast, Ted DiBiase provided an update on his health and revealed he's dealing with severe brain trauma.
"I'm dealing with this, and this is legit. I don't have Alzheimer's, and I don't have dementia, but they said, 'Ted, you save something, we simply call it severe brain trauma.' I said, 'Really?' I only wrestled for maybe 20 years. I'm not surprised I might have a little brain trauma. What it affects is my memory. They say it's easier to remember something I did 40-50 years ago, but the short-term memory, it's bits and pieces. Having had almost a 20-year active career, I physically wrestled almost 20 years, there were no days off, it was seven days a week until I went to the WWF. Even then, when I first started, it was three straight weeks on, 21 days, 21 cities, and then you'd go home for a week. Then, they eventually changed it to 10 on, three off, four on, three off, so you were home a little more. I thank God I'm still here"
DiBiase hasn't wrestled full-time since 1993 when he transitioned to a managerial role, but he spent two decades as an active competitor, working throughout the territories on a weekly basis.
DiBiase made a handful of cameo appearances on NXT in 2021 in a storyline with Cameron Grimes. He also appeared at WWE Raw XXX in January.
With a 20 year wrestling career, combined with a football career prior to wrestling and general old age, DiBiase's memory isn't what it used to be.
Stay tuned to WrestlingAttitude, WA.Com On Twitter and Google News for more.
Ted DiBiase Dealing With Severe Brain Trauma